Urban Chic, in London, are delighted to with the increase in direct bookings and revenue in 2019, over 2018. Here's how they made that happen!
What a year for the Urban Chic team, delivering strong growth '19 over '18! Direct bookings and revenue certaily played a part in this. Using elina property management system and the Smart.BE booking engine, with a custom website from the the elina team, powered by Umbraco delivered in 2017, the time since then has been about consitency of offer, solid marketing of the aparrtment and traffic building.
2019 gains versus 2018
Direct website booking transactions were up 90% so more people booked. These bookings all transacted via an integrated payment gateway so all bookings are confirmed and either part paid, or full paid.
The conversion rate increased just slightly, and average booking value increased by 35% to be over £1,400. Combined with website traffic doubling, overall this led to direct revenue being up over 160%, which is a great gain and made sure that for the year all direct revenue includig web was up.
What helped make this happen
Consistency of product and marketing message within the website and booking engine, such as free wifi and concierge service. Accuracy of content and location benefits. Content matters so much!


Best offer of rates being direct, with consistency in rate types, showing two options per apartment, pre-paid with no refund and partially paid upfront.


Clear reasons to book directly. Reinforcing best rate guarantee and best rates directly throghout the website and booking enigine.


Usability focus, such as making the date selector easier to use. Making the website and booking engine experience seemless through domain / URL managment, design and deep linking from a location into seeing results just from that location. All these small things matter to making a good experience for each user.


Making it easy to book like Booking.com, but also enabling a calendar search for guests who are flexible over their stay.


Urgency messaging, showing occuancy rates when they get high and social proof, by showing how many people have booked in total with Urban Chic in the last 24 hours.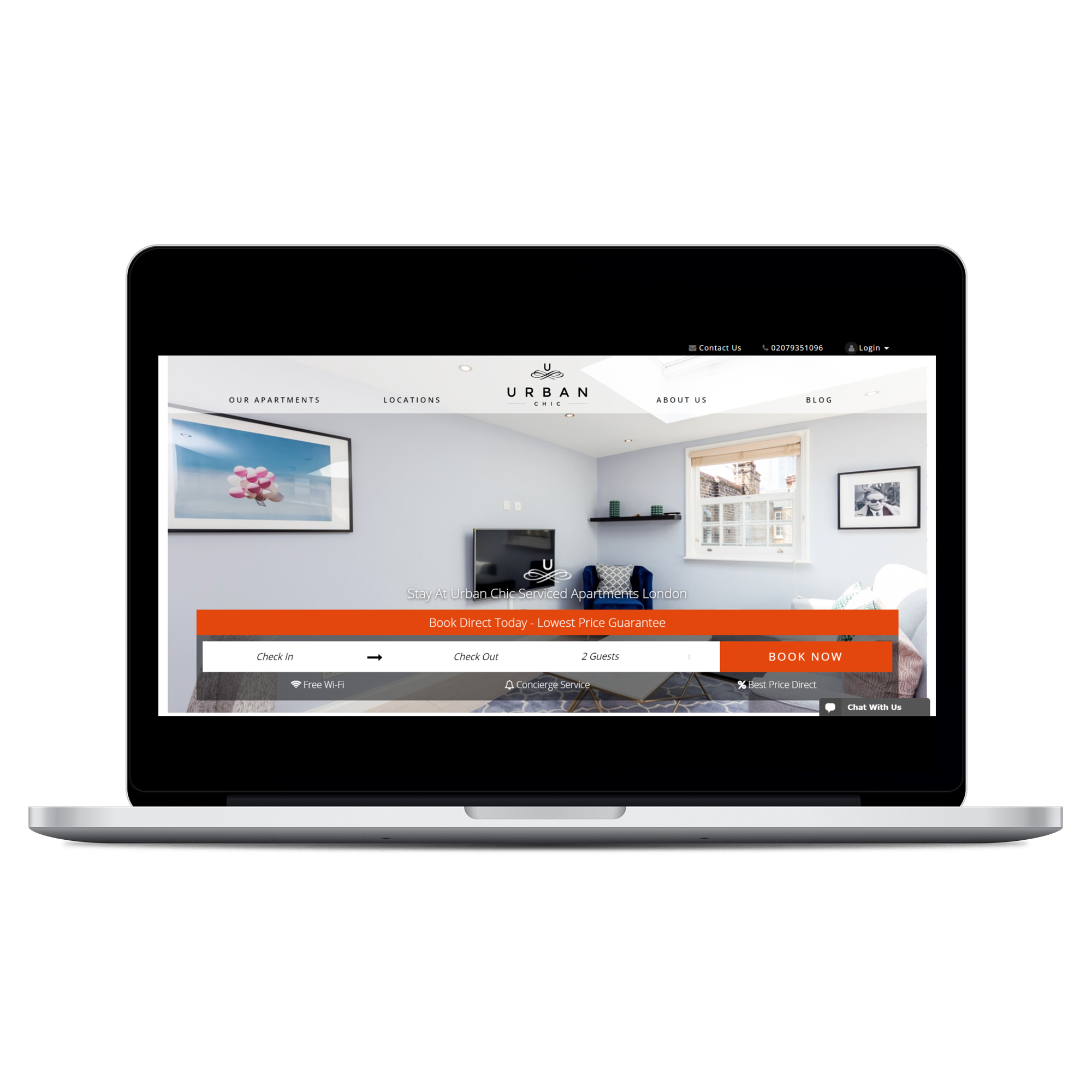 Most recent blog posts
Categories