Rental Owner Login
Allow your rental owners to self-service where they can manage their properties availability, making it available or unavailable, as well as making a reservation for themselves. Owners can run reports to see their balance and revenue generated, update their details and check their bookings.
You can check out our elina property management system features to read about owner management tools and features, other than the rental owner login.
3. View bookings & balance 
Dashboard for owners
Give owners a top level overview of bookings, properties listed, their account balance and messages. Let your rental owners login when they want to see details on bookings, debit, and credit of their account and manage their properties availability, or book for themselves.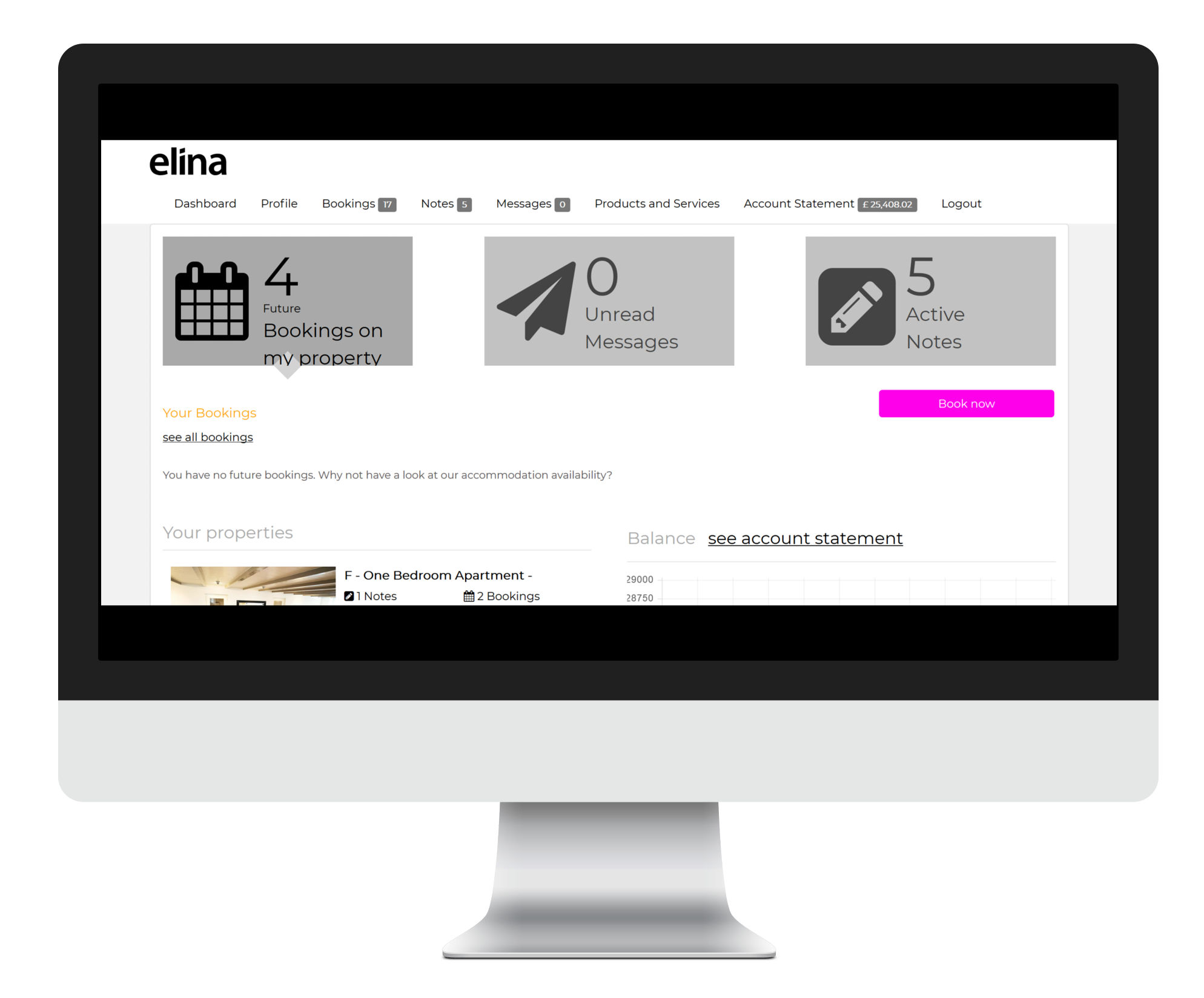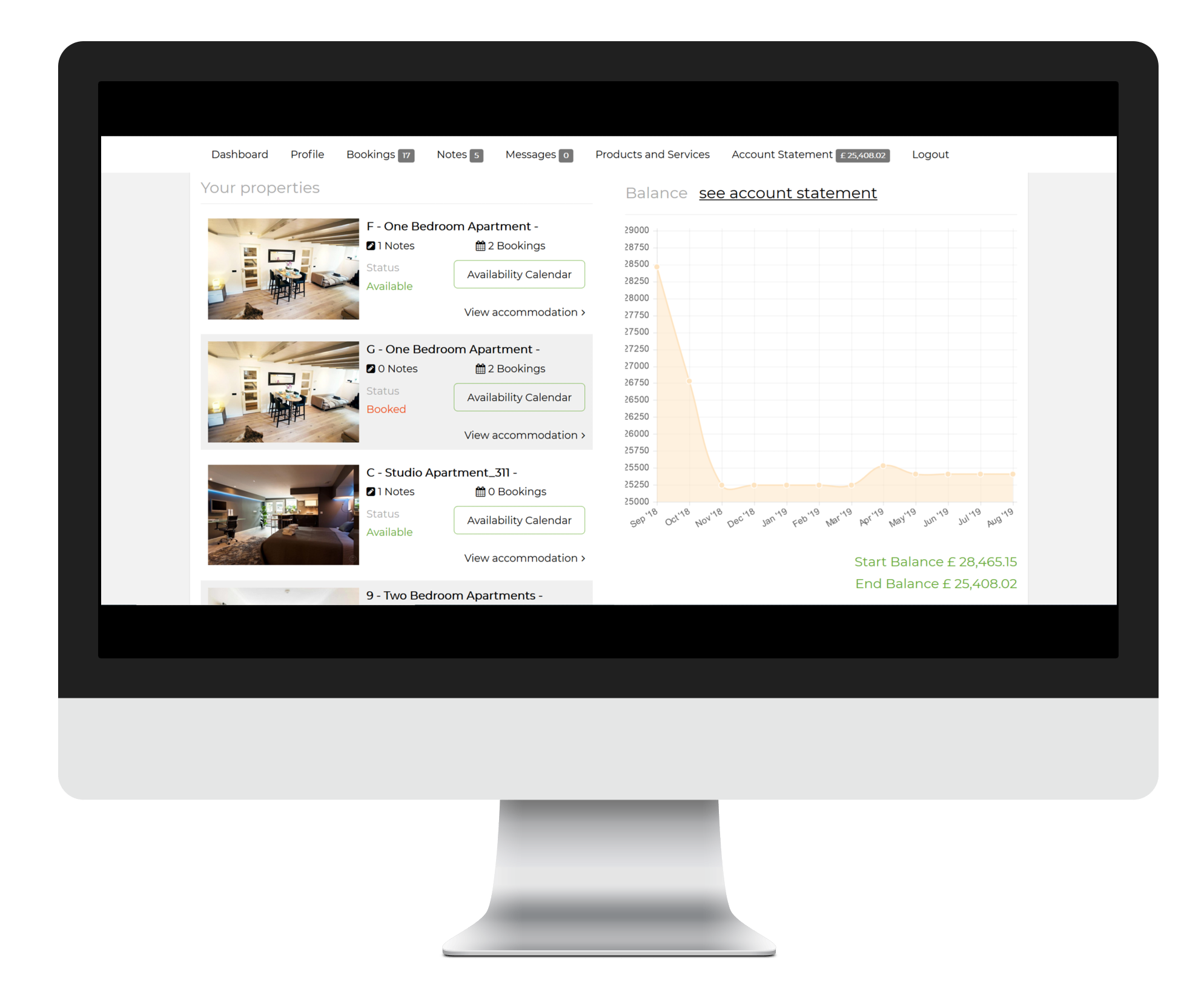 Manage properties 
View a calendar to see availability, before taking their apartment, or vacation rental back, or making it available again. You can set a number of free days per year the owner is allowed to book their rental for free, which can be booked in the owner's login.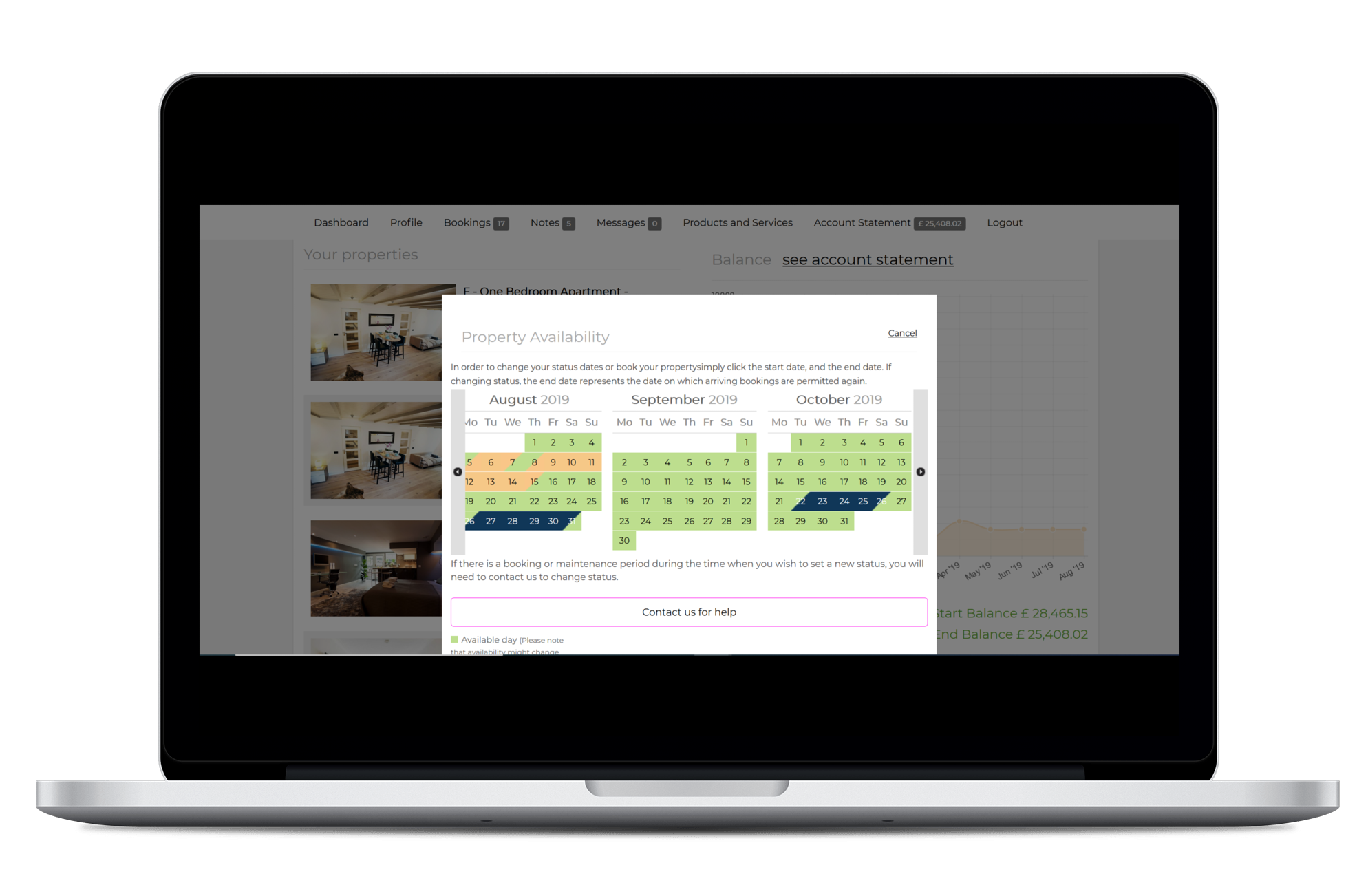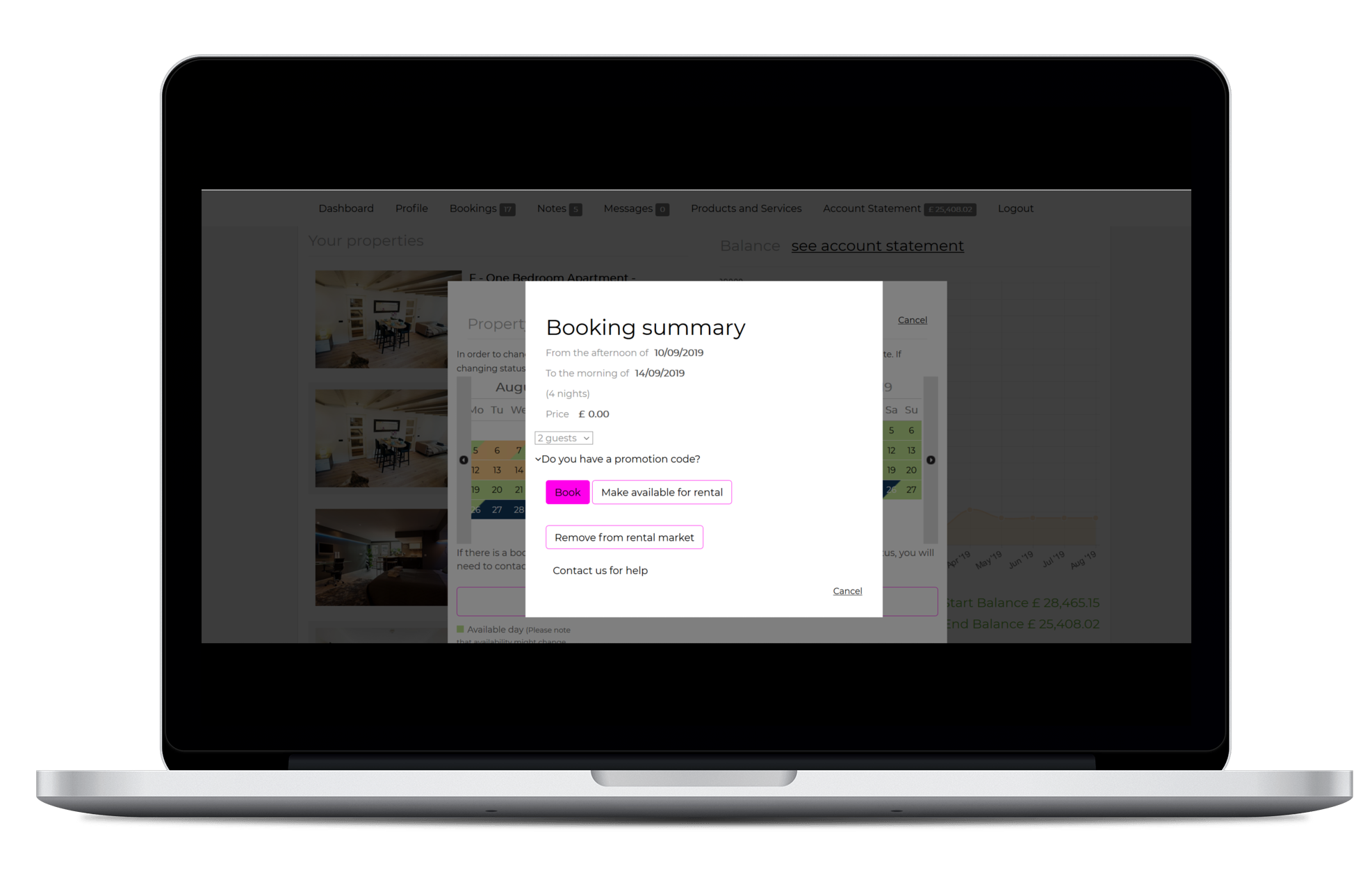 Check balance
Rental owners can see a visual balance of their account overtime and deep dive into the ledger, seeing debit and credit amounts for any past date range.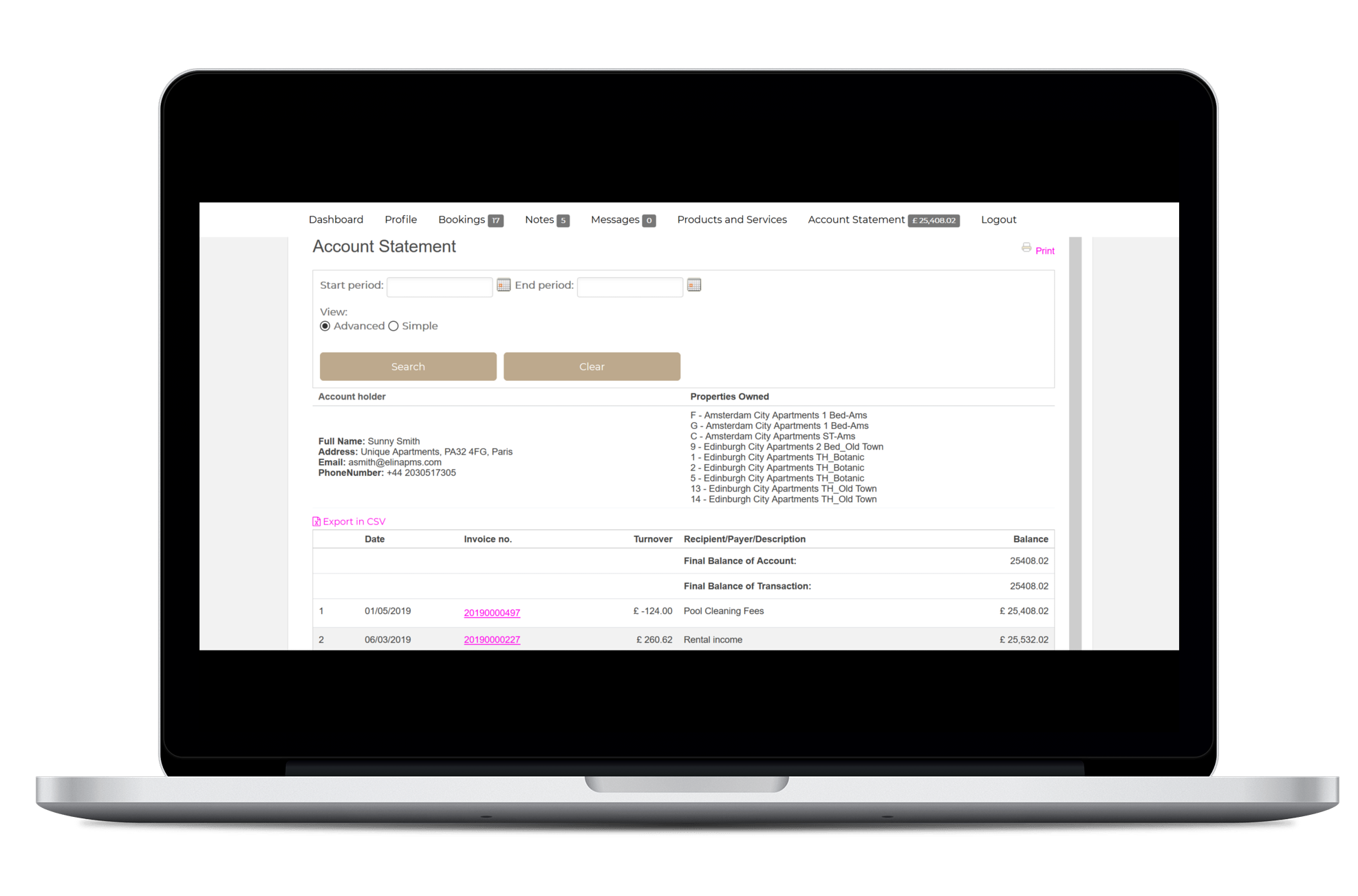 View bookings
Owners can view bookings made by themselves on their properties, as well as bookings from guests as bookings from guests staying at their properties.