Hotel Management Software
Elina is a smarter solution for hotels and boutique hotels, both with, and without restaurants. Elina hotel management software can help you target your desired RevPAR, ADR, LOS. You can manage & move bookings and billing easily, drive more direct bookings, and increase guest engagement. Elina hotel PMS software comes with the explore help area with helpful guides and tips for your staff.

1. We help you reduce your reliance on the big OTAs as your main source of reservations, adding more relevant channels, having more control on your pricing and inventory, and powering more direct bookings.
2. We help you get to know your guests better! Get a better understanding, build stronger relationships and create more upsell and repeat booking opportunities.
3. We help make the day to day tasks easier! Automate and speed payments processing, reduce channel management tasks, and use our powerful search to make using the system easy and fast.
4. We help you understand your hotels performance, providing real-time data reporting on revenue, reservations, properties and invoicing - enabling better decisions and planning.
smart reservations calendar

Complete reservations management for all channels in one system, through the reservations calendar, guest profiles, charge statements for billing and invoices, check in and out and useful reporting.
Day-to-day dashboards
Save time day to day using the today and yesterday dashboards in elina hotel management software. Use the global search to find guests, reservations,  invoices, companies and help fast and see relevant info on screen, then view more or take an action.
Arrivals list
One list to make managing arriving guests easier! View their preferences, requests, payment statuses, where they booked, key contact info in one place. Quick links to edit the booking, or manage payments.
know your guests
Elina stores lot's of helpful information on your guests, including: contact info, cards, addresses, preferences, their stay history, communications, key dates. Use this to give them a more tailored experience.
Optimise your hotels revenue
The elina Occupancy Calendar allocates reservations to maximise occupancy using a clever algorithm.
Use dynamic rules in elina to yield or reduce rates automatically and to offer rates in certain conditions, such as last minute deals, or to improve reservations in shoulder periods.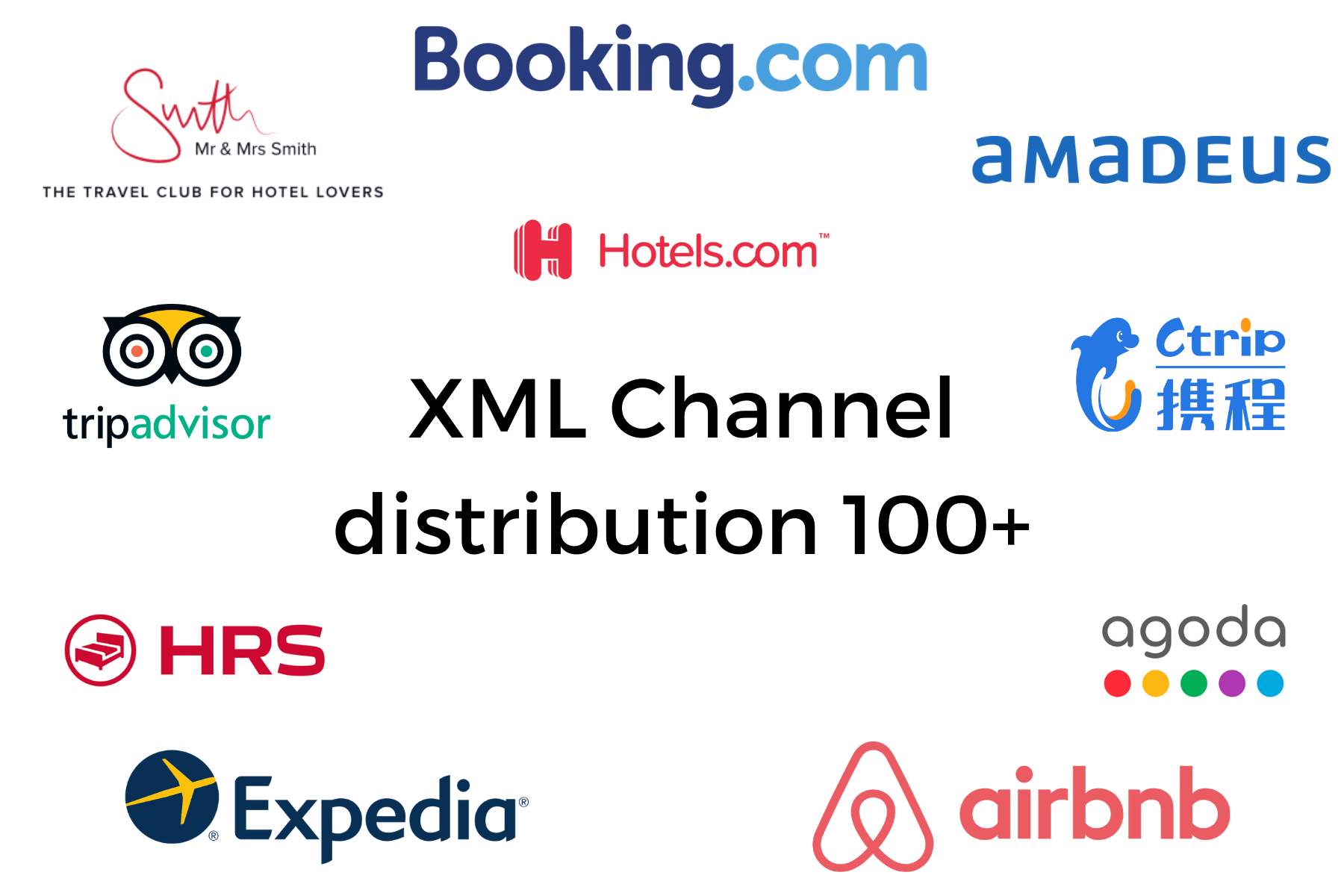 Distribute your hotel onto over 100 channels, with fast updates on rates, restrictions and pooled availability, receiving confirmed reserations quickly into elina. View more on channel management
popular pms integrations for hotels

Resdiary
Guests can make table reservations when booking a room. 
Xero
Sync invoices and payments directly to Xero from elina. 
Have a look at our integrations page. Elina has a full suite of APIs for partners to integrate to.
Sync e-POS with PMS
Sync guest food and beverage charges into elina, making end of stay billing easier. Reduce manual work, removing the need to replicate charges and speed up managing checking out of guests. 
group reservations
Use the group bookings in elina hotel PMS software to manage groups of guests. Allocate a lead guest and either have charges made all to the group leader or to each room individually. As you can move charges up until check out, you can manage who pays for which before confirming and closing the invoice / bill
elina hotel PMS software strengths
direct bookings
We have leading tools, knowledge and experience to help you make direct your best channel for revenue.
billing and payments
Get great payment processing rates with elina pay and make payments easy. Use the beautifully designed charge statement interfaces to manage guests bills.
 automation
elina has 2-way interface API, which allows better integrations for data to flow both ways with 3rd party applications and software.
Digitise your guests arrivals, and move away from paper registration cards! Let guests self-service on their mobile, or set up tablets in reception.
Help guests find a room that meets their needs.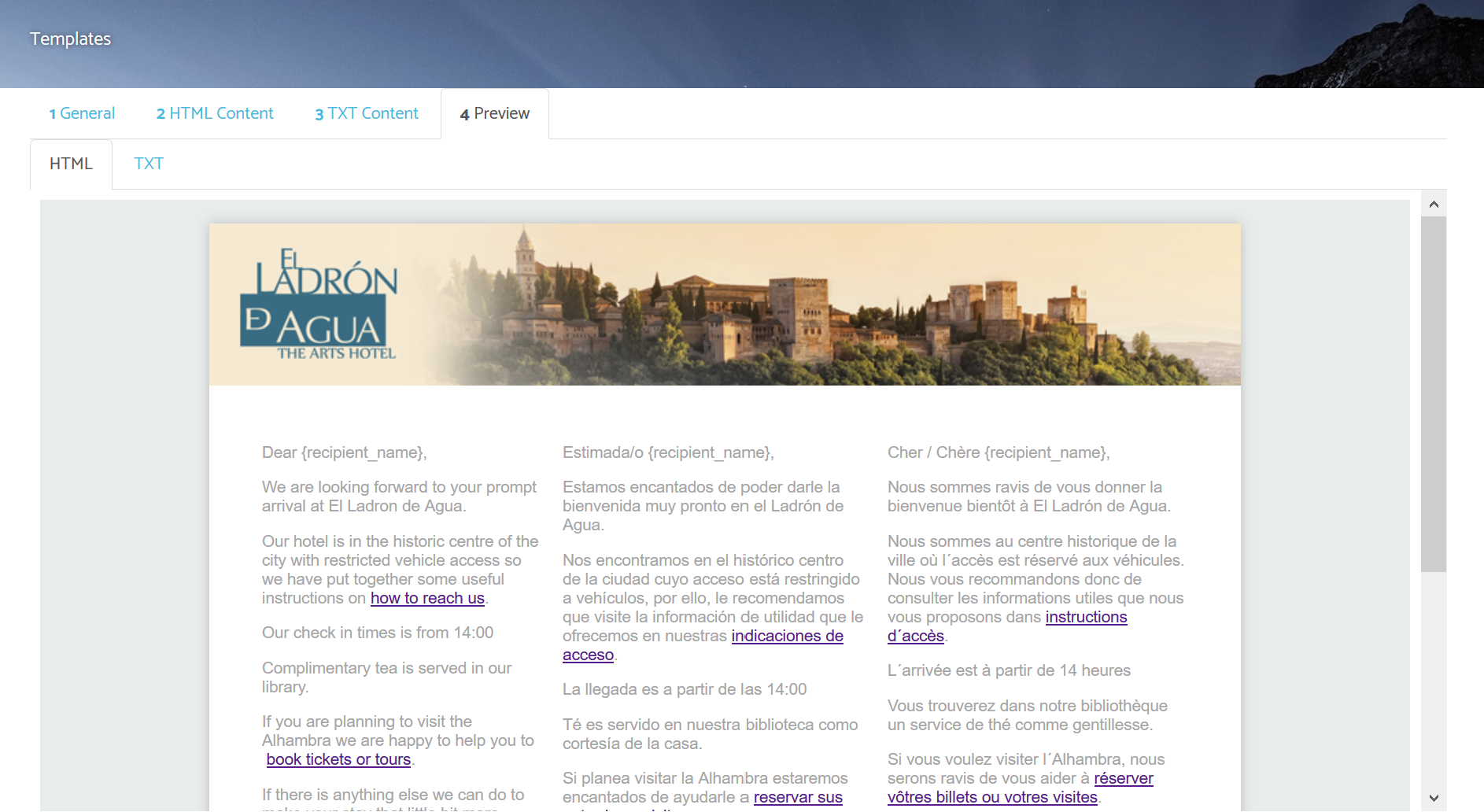 Set up as many automated pre-arrival communication to guests as you want and post departure.
Communicate travel instructions, arrival info, area info and request reviews after they have departed.
insightful reports
View performance of RevPAR, ADR and occupancy per for last month, current month and next month at a glance.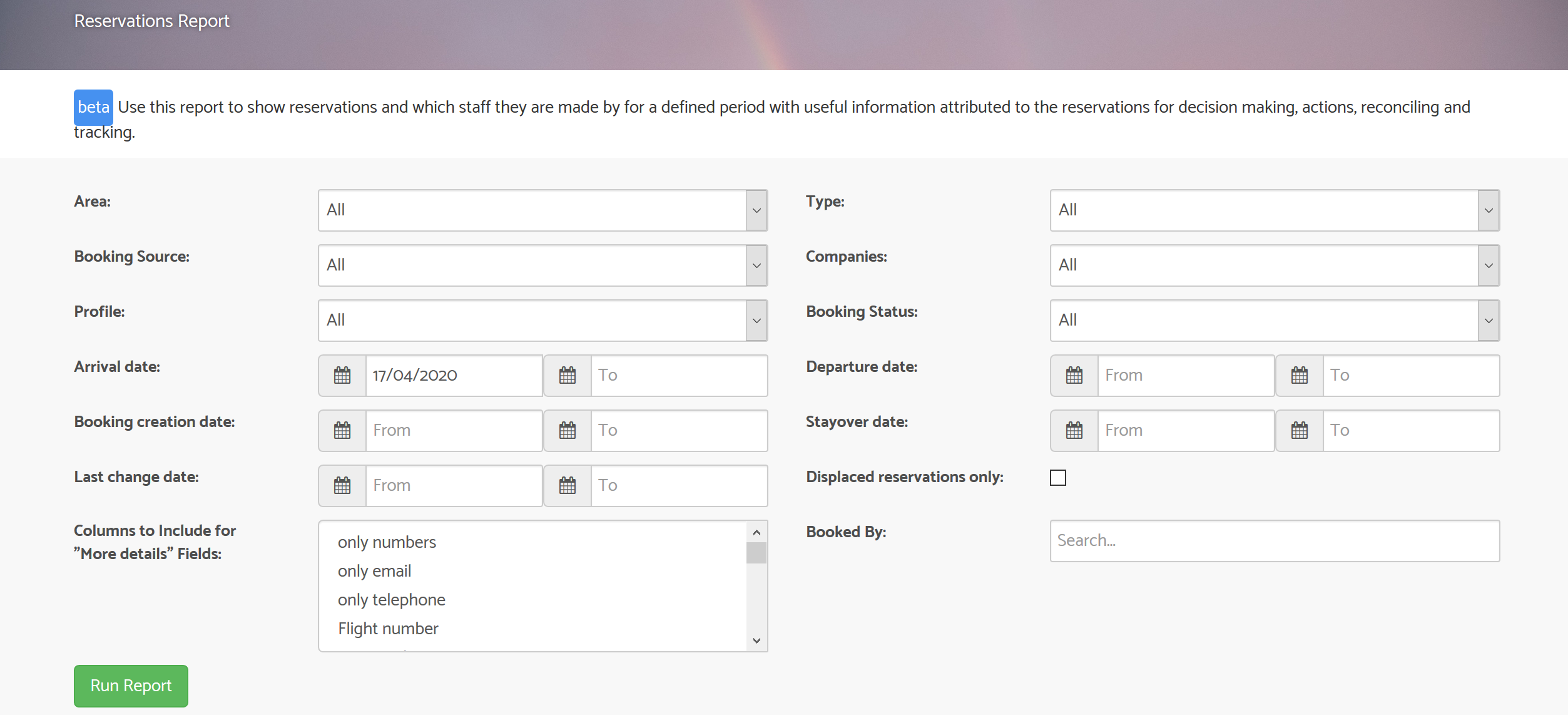 Highly detailed reservations report with views per staff member booked, by stayed, booked or arrival dates and by sources, companies or statuses. Export to CSV for excel or PDF.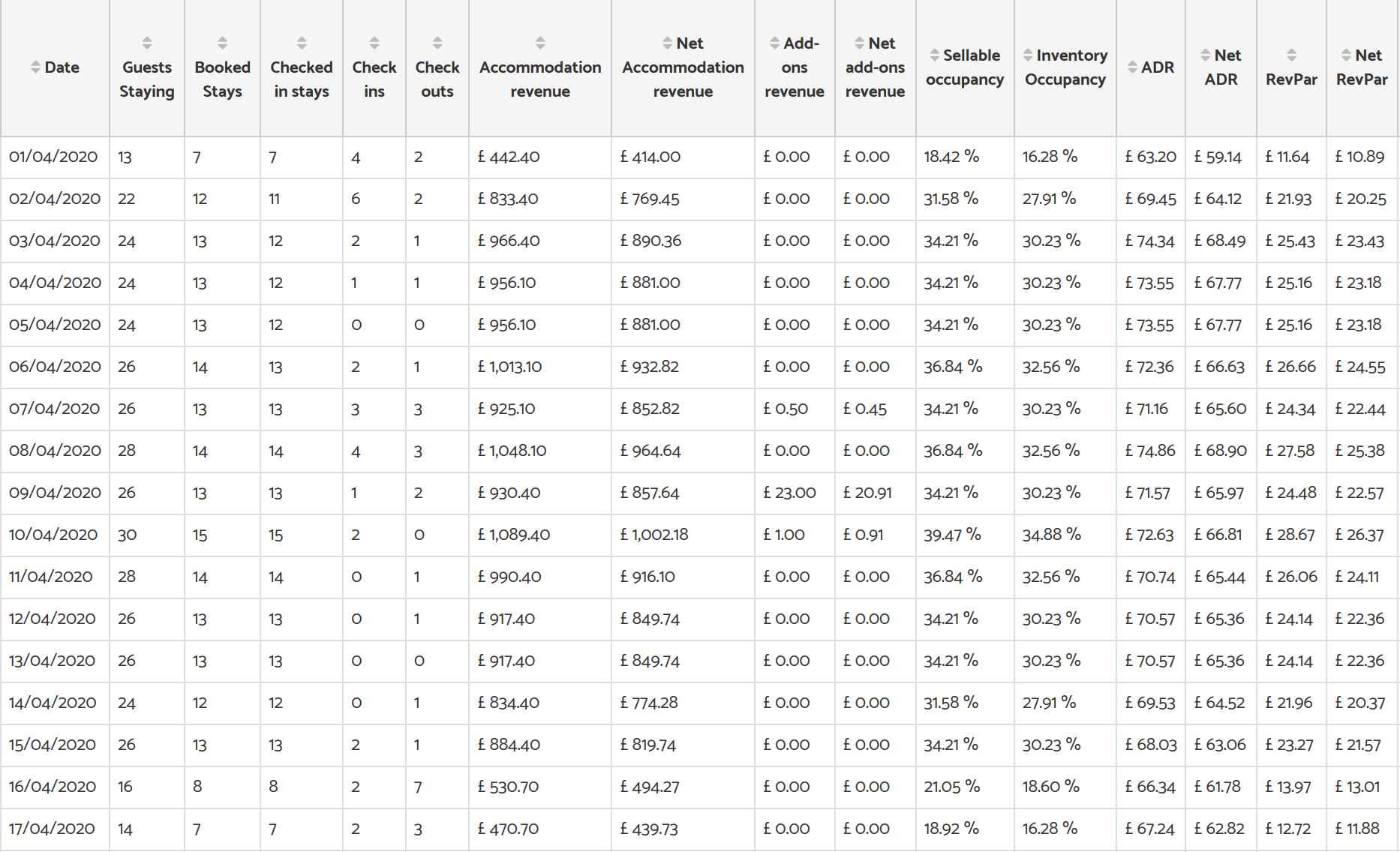 Run management reports showing per day performance and metrics.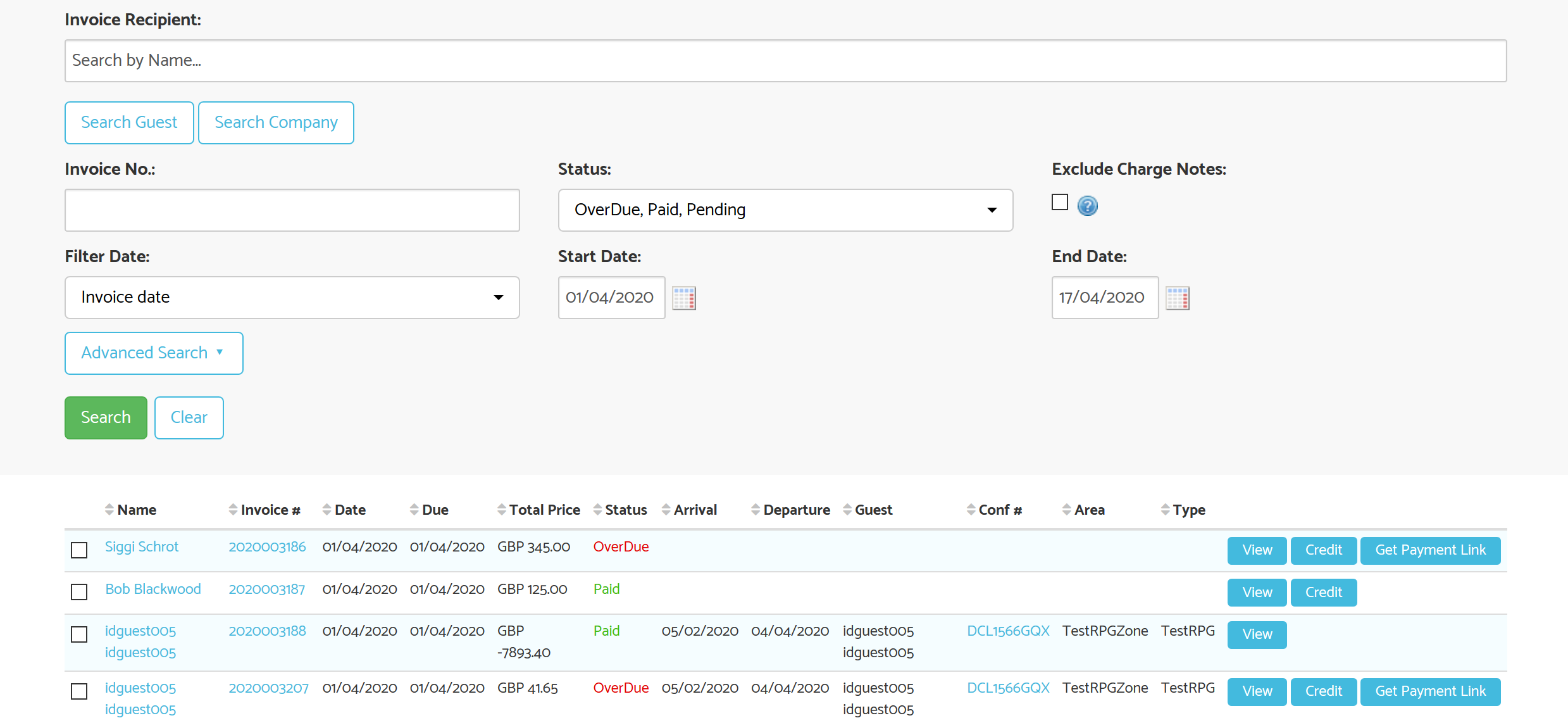 Detailed charges and invoices reports. Search for statuses including: paid, pending payment, retry, overdue and cancelled.
"elina hotel management software gives me advanced tools for managing revenue, rates, guests and companies. The booking engine has led to an increase in direct bookings from the visitors we get to our website, which has been great! I'd recommend elina to any general managers looking for affordable software that does more." Tom, GM, The Cow Dalbury
Housekeeping and room deliveries 
Use the housekeeping report to see which orders are required to be delivered for arrivals
sync google analytics 
Take advantage of elina hotel management software Google Analytics integration. Link your account to see conversion and revenue on all your website traffic