Reservations & Property Management Software
Making growth easier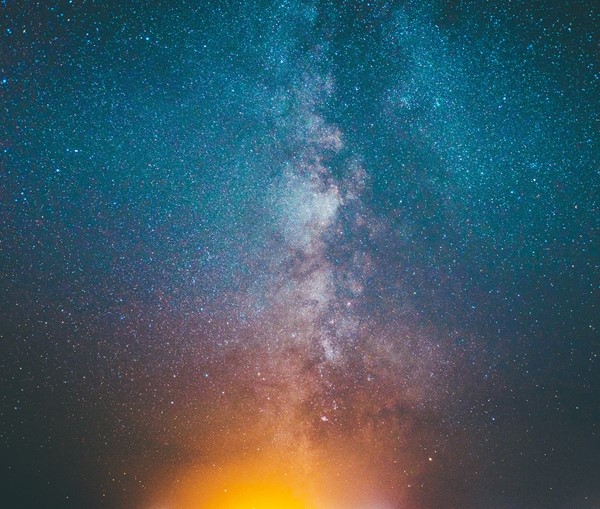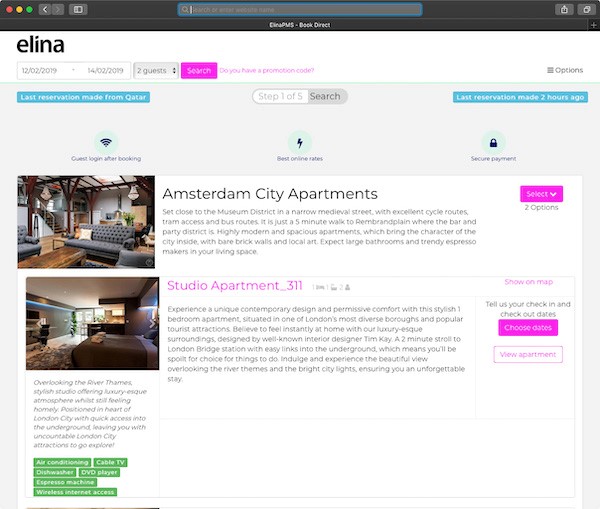 Go beyond a PMS system. At elina we are on a mission to help hotels, serviced apartments and vacation rentals achieve their goals. We are all about making growth easier through our reservations & property management software, ideas and services.
Why Elina?
Save staff time
Save time with a central reservations calendar, with powerful guest and bookings search. Automate tasks including invoicing, payments, channel management, communications and pricing.
Reduce cost of sale
Reduce cost of sale by: limiting inventory & restrictions for OTAs, checking operating profit for the month, persuading repeat guests and companies to book directly and more.
more 'commission free' revenue
Use an intelligent mobile friendly booking engine to convert more direct bookings. Upsell guests with add ons and use promo codes to navigate around rate parity.
Take action from data
Use the elina 'today' dashboard to prioritise important actions and get a quick update on sales for the current month and next. Check your website & booking engine performance on your mobile using Google Analytics. Dig deeper with 40+ reports.
Manage your owners
Inform owners of reservations through emails and iCals. Give owners an online portal to self service: book their units, check their billing or payments and see performance. Calculate revenue share to owners.
Put Marketing first
We've been marketing accommodation for 10+ years with an in-house agency team. We believe marketing and innovation are central to growing reservations, loyalty and your brand.
''Fantastic easy to use property management software with great customer service! - This is really nice software to use! Easy to navigate. Really helpful and friendly support. Also great that you can work with elina if there is something that you want to develop they listen and put this into production to constantly develop the software.''

ARTIST RESIDENCE
Data rocks! Use it
Our elina PMS system makes the most of your data. We store it carefully in clever databases. We create, borrow and use tools to show how the data can help in making informed decisions. We present it so you know what important actions need to be done today. We use it to help you persuade more guests to book now. A property management software is the core of your business. Picking the right PMS system helps you be smarter - making growth easier.
Solutions
Automation. Get more.
Bring automation to everyday tasks with elina PMS system. Have your visual calendar update from all inbound reservations. Automate the processing of payments, communication of invoicing, pre-arrival information. Save time with by managing the rates and restrictions from the PMS. Automate powering other connected applications or services through your data to save even more time and improve staff and guest experience.
Book a demo