Booking.com petition: guest email addresses
A burning issue has become more prevalent in recent times with Covid-19. We feel strongly enough about it to encourage hotels and hosts to back this petition:
Booking​.​com needs to share the bookers email address with hotels and hosts.
With enough signatures we can raise awareness for the problems caused not sharing the contact email address. We will be pushing for the global hotel and host community to back this, because we know it's a world-wide issue, then we will be taking the results to B.com to make a persuasive argument that this should bring about this positive change.
the petition:
Hotels, serviced apartments and vacation rentals all have a common and shared problem, which is, struggling operationally in managing upcoming arrivals from Booking.com.
Why is this? Booking.com does not send on the email address of the guest to the accommodation. Instead they send a proxy email, which is a go-between. This makes it very hard, or at times impossible, to directly communicate with the guest about their stay before they arrive.
Due to Covid-19, more accommodation providers, are planning to, or are now, using tech to get guests checked-in before they arrive and to facilitate door access. This includes: collecting documentation, signatures, preferences, and, providing door entry info to the guest.
What needs to change? Booking.com needs to amend their reservation process for guests. The change would be to ask guests, when booking, if they approve of their email address being sent to the accommodation provider for the purpose of assisting with their arrival and check-in.
It matters to us! We work with accommodation owners and operators and we know this would make a real positive change for the industry. Times are not easy in hospitality currently and each small win matters. Guests would also appreciate the hotel or host being able to manage their arrival more smoothly, safely and securely.
Booking.com provides an important marketing service, generating reservations and reach for hotels, serviced apartments and vacation rentals.
This is a win-win-win change. Hotels would be able to process arrivals efficiently, safely and securely; guests will benefit from a better experience, and be less likely to need to interact closely with accommodation employees on arrival (safer in Covid-19 times); and, Booking.com will generate goodwill and help guests get the best pre-arrival experience.
Sign our petition and help the community get this positive change from Booking.com.
small change, big impact
This screenshot shows how easily this could be rectified in the front end of Booking.com when guests are booking.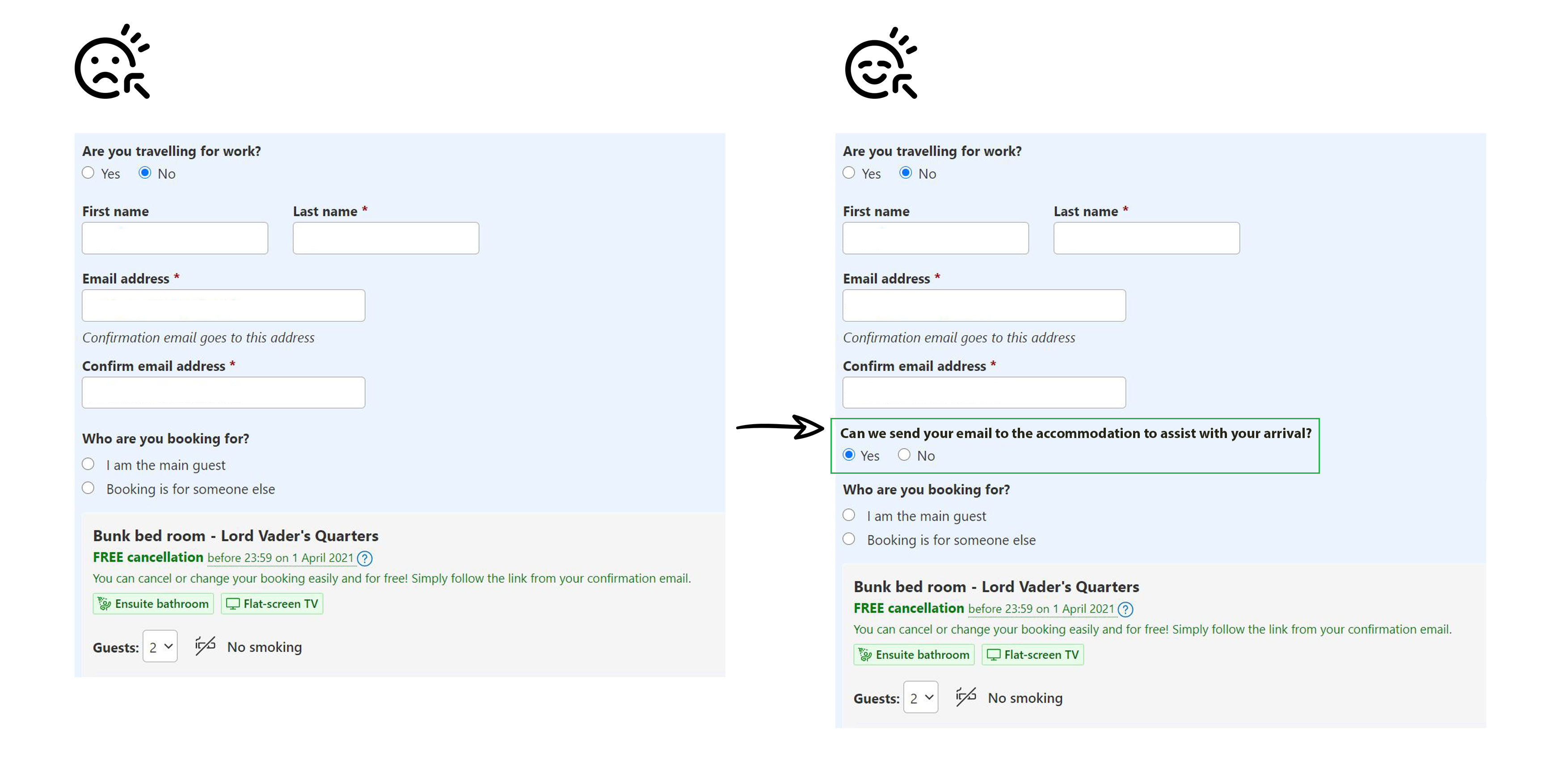 Thanks for helping to make this happen!
Author: Duncan Chappell, Commercial Director at elina pms. Connect on Linkedin.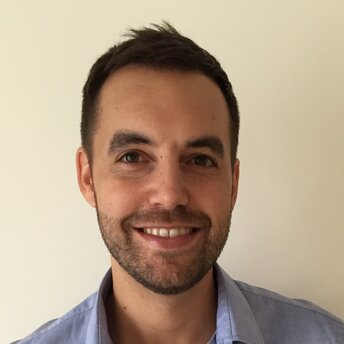 Most recent blog posts
Categories