We are more than just a property management platform
Simply making growth easier so you can focus on your guests
elina PMS, the software is owned by Vestibule Marketing Ltd. The elina brand is trademarked and owned by Vestibule Marketing Ltd.
Proudly serving hotels, serviced apartments and vacation rentals around the world. We provide software solutions, digital marketing and websites.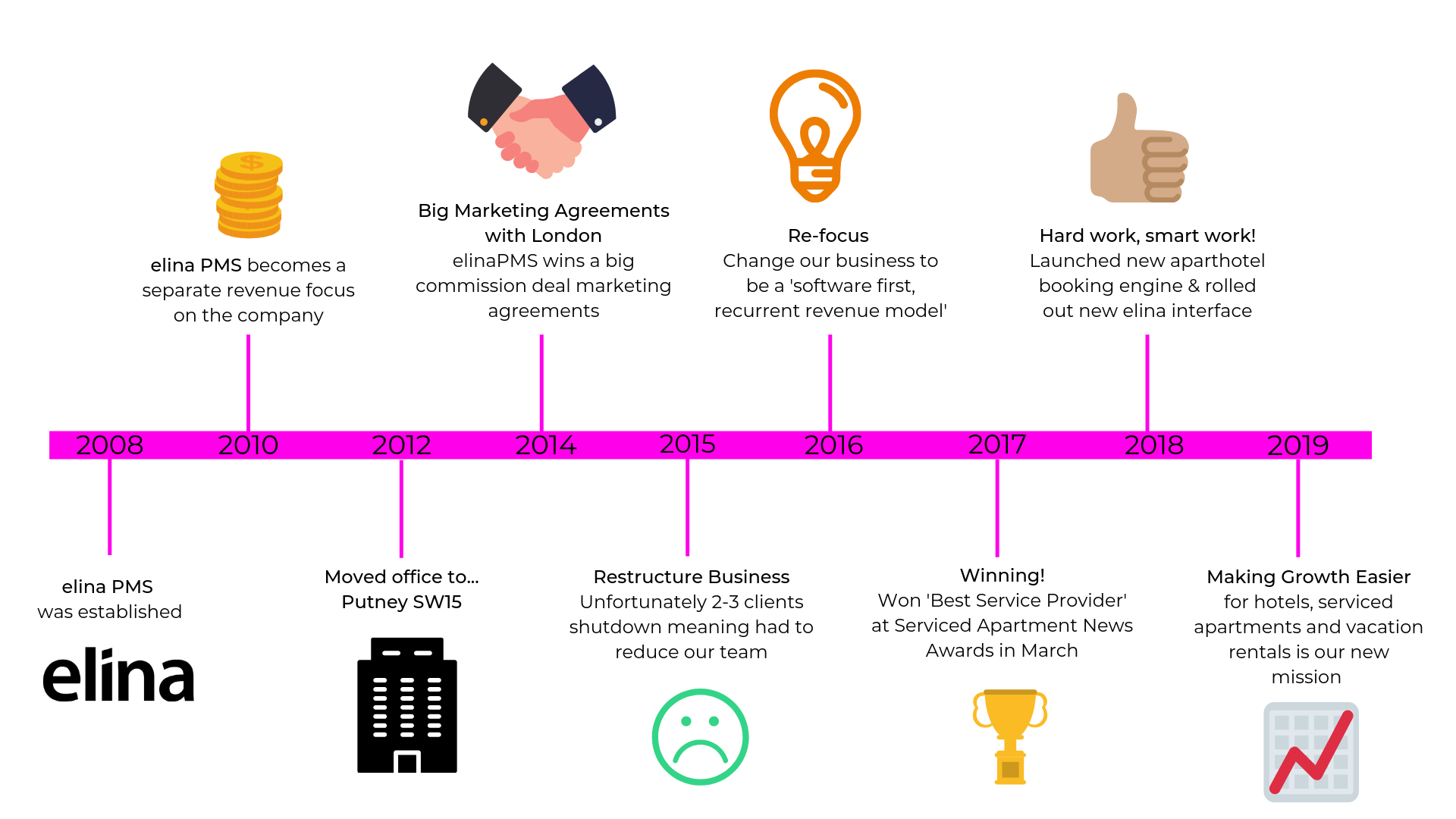 We believe in helping hotels and accommodation to be better at marketing and innovation. Our purpose is making growth easier through our marketing powered property management system.
The Challenge
Hotels are really good at servicing guests. The problem is they have little or no time to do marketing. We are not talking about the Marriott's, Accor and Starwoods of the world, but about small and medium sized accommodation providers.
How we help
We help hotels and accommodation do these two things much better. We give the small guys a chance against the big guys. We believe hotels should be able to control and own the guests data and experience, whilst building a sustainable brand and growing in the way they want.