Smart.BE Booking Engine useful tips
The elina team brings to you our 8 top tips on how to save time with using our Smart.BE booking engine! We have put these useful pointers together to help you learn how you can leverage the Smart.BE to make actions simpler, and ensuring a positive guest experience whilst booking is put in place. Here are our tips: 
1. Customizable to match your business brand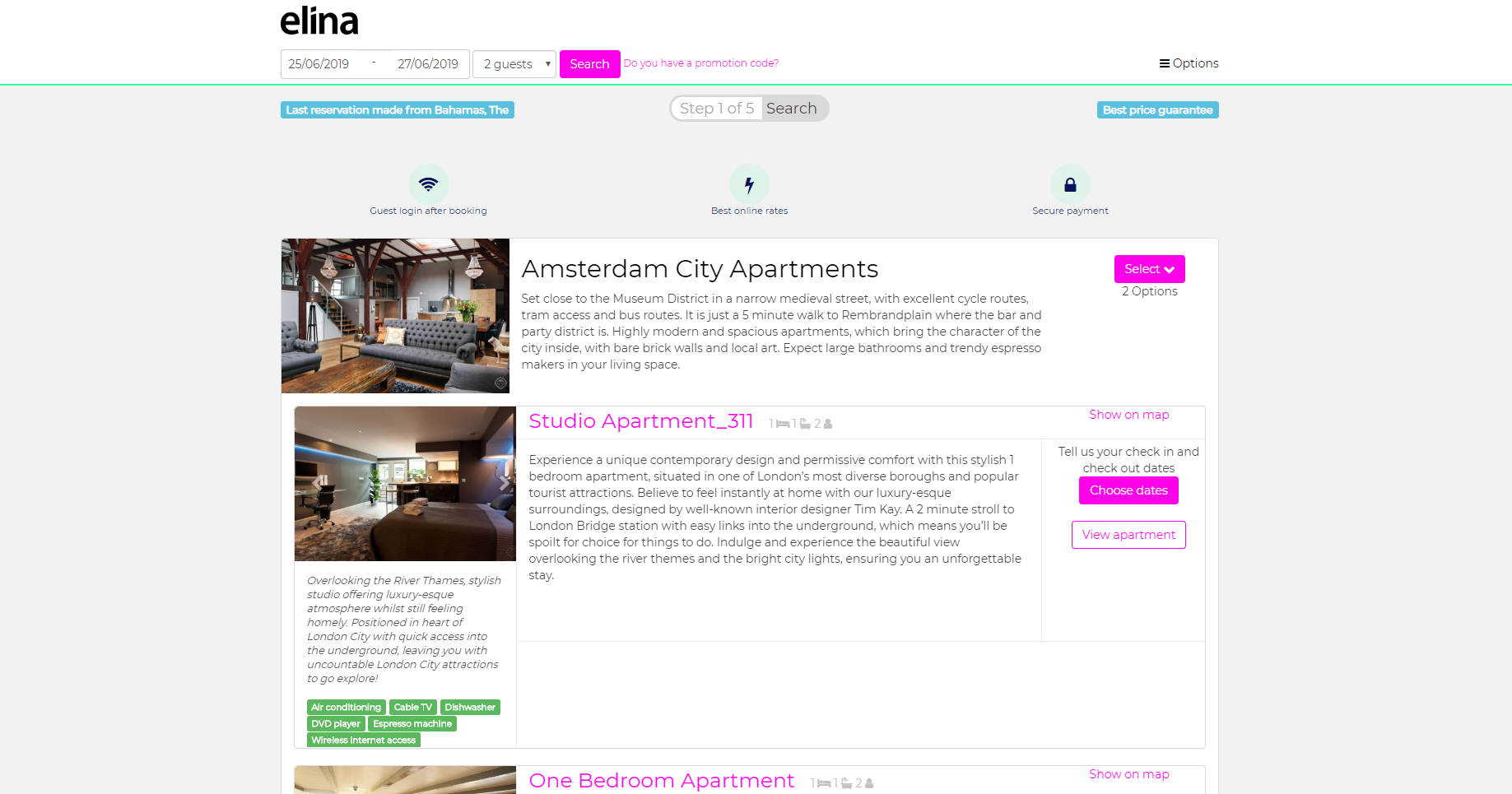 The Smart.BE allows you to customize your booking engine to match your brand! The booking engine comes set up in a default mode, and the elina team will match your brand colours, logo and exact (or close enough) font for you. You are able to edit fonts, colours, text, messaging and even add multiple languages. With that, you are able to manage languages and currencies, and add and control the language versions whilst managing currency exchange rates. 
Be able to customize text throughout the booking engine, such as 'rooms', 'apartments', 'lodges'. You pick what best represents you. Change key text including custom message on the final booking page.
2. Built-in Sales Psychology 
elina has marked successful techniques that enable you to achieve a greater conversion rate. The built in sales psychology provides bookers with visibility on what is being booked and when. This provides and sense of urgency, and this coupled with the customization of the booking engine builds a trust with your booker as it provides a comfortable trusted booking solution. For example, you are able to view how many bookings are made in the past 24 hours.
3. Faster for returning guests

As the Smart.BE booking engine is suitable for all accommodation types, you are able to make actions more flexible to suit your needs. If you want to display multiple rates per room for apartment or property, you can and are able to upsell extras in order to gain returning guests and also book directly.  With a basket feature in the Smart.BE booking engine, bookers or returning guests are able to easily add or remove rooms, or apartments as well as going back or forwards whilst making decisions on their booking. Booking summary is also available to guests, allowing them to add, remove and manage their booking.
4. Multiple rates and promotions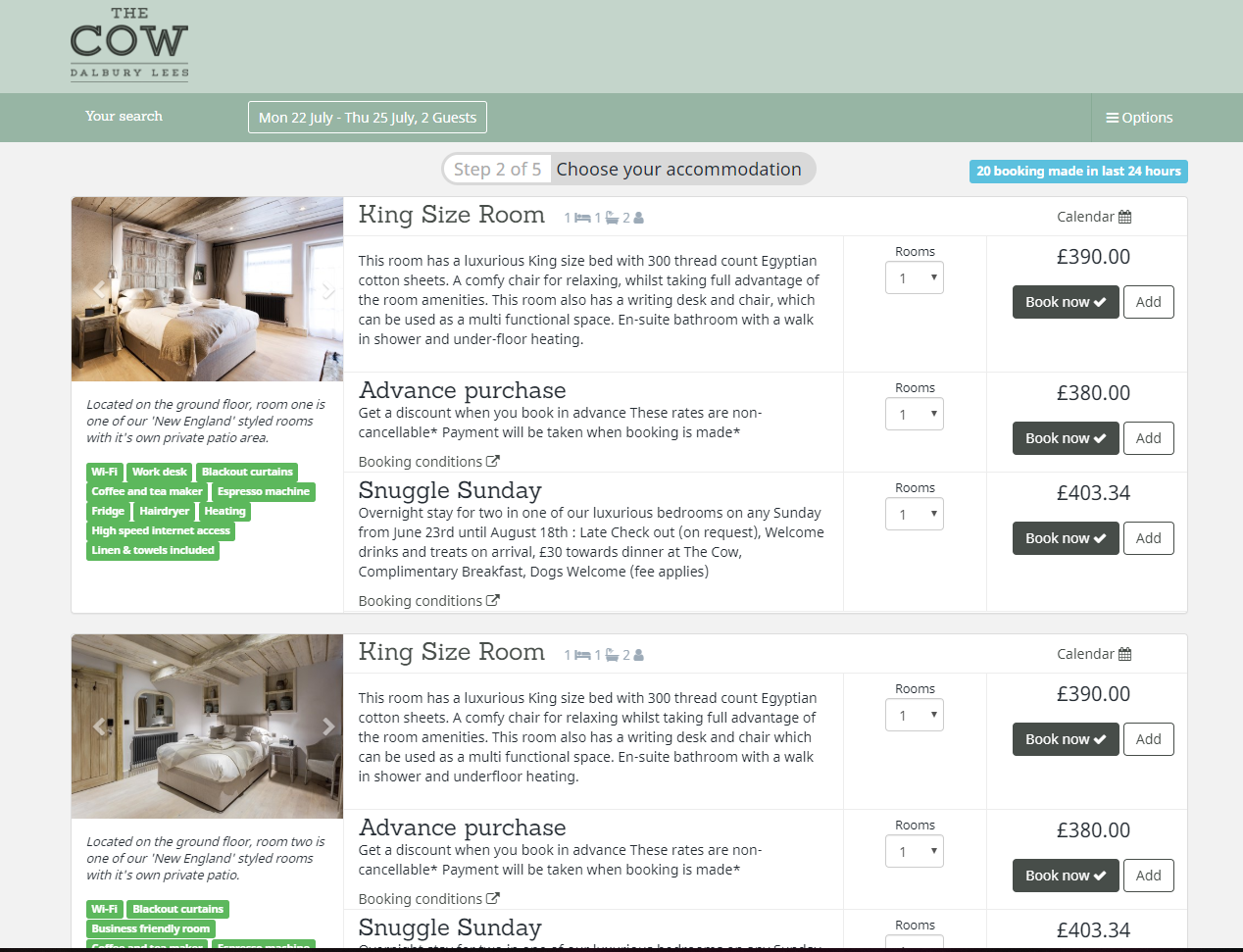 There are multiple rates and promotions to be offered through the Smart.BE booking engine. The booking engine allows customers to display multiple prices for accommodations on a given date. Using different rate categories, promotions and packages. Similar to OTA booking process', you are able to display a number of options to bookers. From advanced purchase rates to frash sales and promotions.
5. Mobile friendly
Did you know the Smart.BE booking engine is mobile friendly? Our friendly booking engine gives guests the chance to be able to make bookings from anywhere on their phone or tablet while on the go. Having a mobile responsive booking engine is important, mobile booking numbers continue to grow year on year and it is important not to be left behind.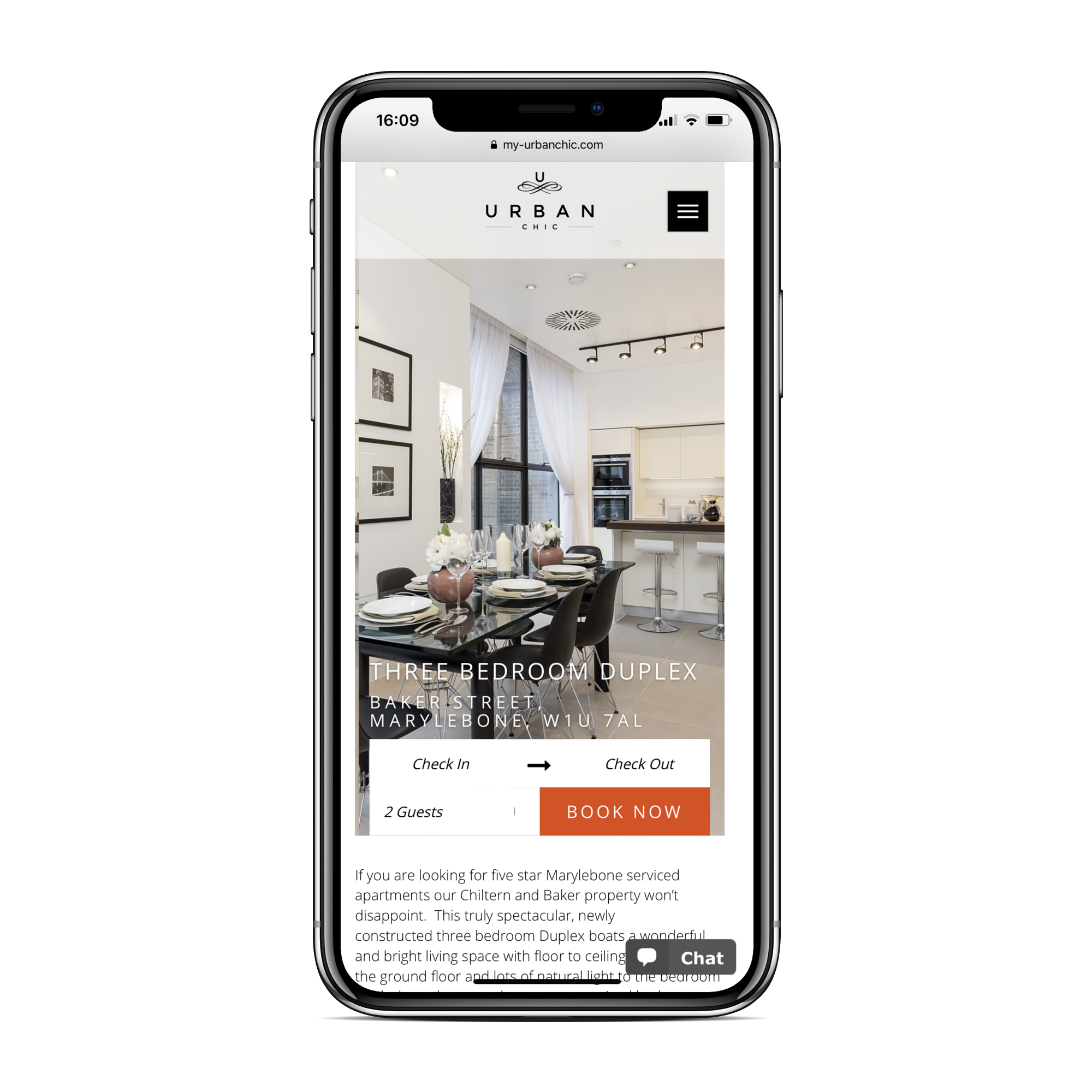 6. google enhanced ecommerce
Smart.BE booking engine is integrated to Google Enhanced Ecommerce, so you can get super useful data from Google Analytics including what dates are being searched for, ecommerce rates, values transacted, details of each reservation and more. You are also able to to change your meta title, for example to your hotel name, so it builds trust with the user which leads to a better chance of converting them to become your guest!
7. Add tools (scripts) in Smart.BE
Add in scripts easily, like Google Tag Manager or Hotel Champ by dropping in the code. 
8. Manage from settings under mission control
Add or remove cards that you accept and inform the user whether their card will or will not be charged when booking.
Most recent blog posts
Categories