The Complete Guide to Vacation Rental Software
Last updated 31 October 2020.

Your guide to choosing the right vacation rental software!
We've put this complete guide to vacation rental software together to help you in knowing how to choose the right software and what features to look out for.
By reading this article you'll get an overview of the essentials through to the advanced with some helpful tips.
When researching you may want to do a comparison table, or start with some definite 'must haves' you are after, such as: price limits, automation, integrations, or certain features.
It's also important to think about who in your team or business is going to be using the vacation rental software, and whether they need training, or to also be involved in the decision making process. Often what daily users and business owners, or the management team are looking for differ. This may determine whether you end up with software which is more operational, marketing or reporting focused for example.
It is estimated there is somewhere between 10 million and 20 million vacation rentals globally and that growth in 2019 was close to 9% in revenue. There are also many system and software companies for vacation rentals, so choosing the right one can be a challenge. You can see more stats and information with VRMA, the Vacation Rental Management Association website.
We at elina PMS have put this 'how to' together, to be a completely open guide with general advice to help you in your research and decision making process.
which software features Do you need?
Here is the low down on the features you should consider, from the neccessary to the advanced, they will help save time, grow revenue and improve guest and rental owners experience.
The reservations calendar
The reservations calendar is the central hub for any vacation rental software. It holds all of your bookings visually, keeping track of key guest and reservations information.
The Basics
The calendar will automatically pin bookings in from channels such as AirBnB, Booking.com, Homeaway and direct. You can move reservations around and see useful guest information. You should also be able to make a reservation from the calendar.
The Advanced
More capable software will let you split reservations, lift them off and leave them off whilst you figure out where to put the guest without losing their information. There may also be algorithms that decide how bookings are optimised into the calendar. For example, whether the goal is to fill one rental first, or to spread bookings between different owners.
Our Tips
Look to see what the colours in the calendar indicate and what icons or information is at hand to help.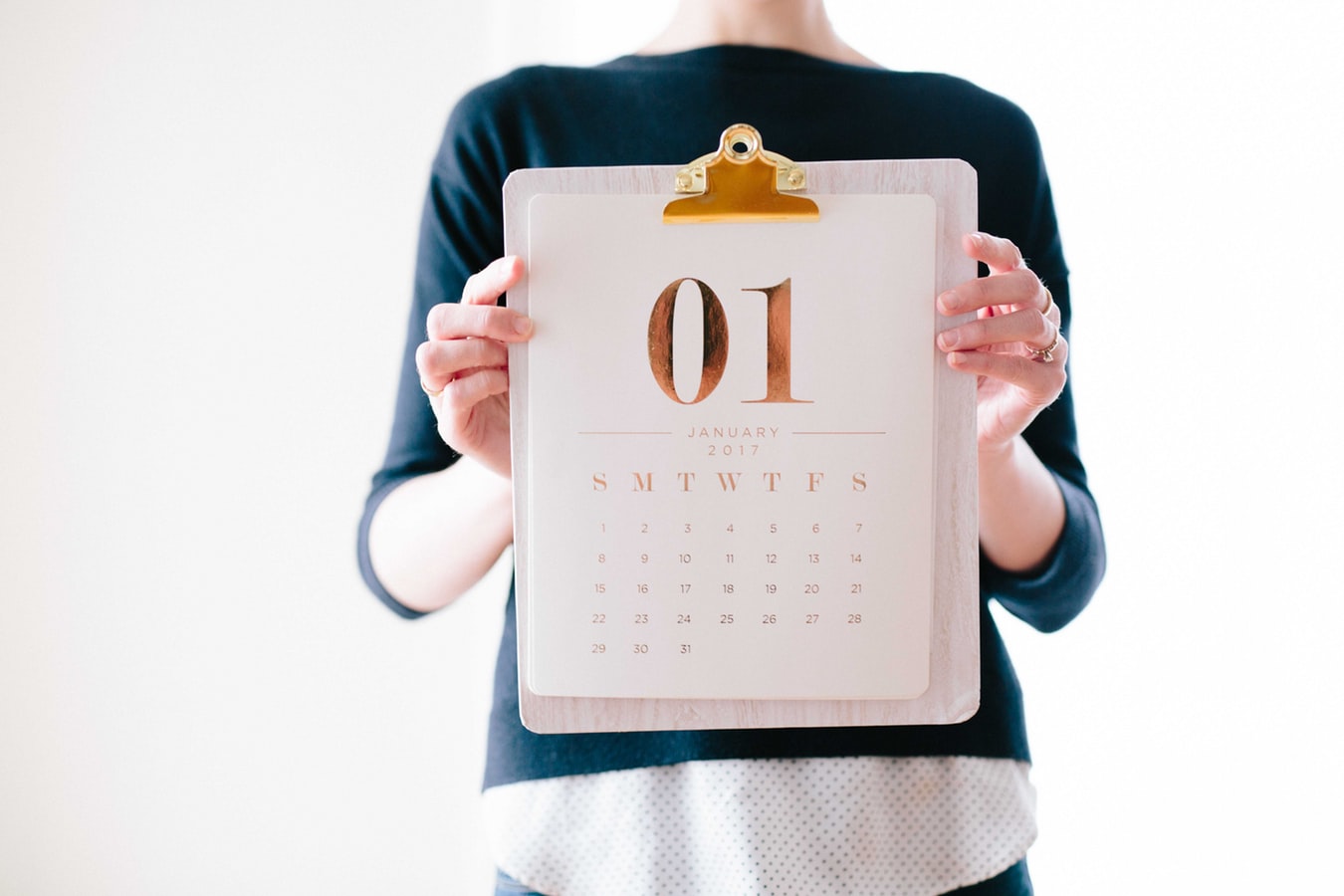 Collecting payments
How and when you collect payments from guests is so important. We know you know that. This means, it's a really good idea to share your payment terms and ask to see how that is set up. Vacation rentals usually take pre-payments before arrival, so some or all money upon completing the reservation. There are other methods of billing such as charging on arrival, or departure which is more likely for a hotel, or intervals, which is for long staying guests, usually for one to several months.
See where in the software payments can be processed, such as in the booking engine, in a guest login, in the reservations section. Can guests self-serve and pay their booking or add ons?
Automation of payments
See how the software can automate collecting payments and issuing invoices. Also, whether it can refund payments as well if needed and how that works, so for example refunding exact amounts to save doing so manually.
Taxes and fees
Check that the software will adjust the tax based on the length of stay if you have longer staying guests. In the UK for example, over 28 nights is 4% VAT, as opposed to 20% from 1-28 night stays. You may also charge fees per booking, or per booking channel, which is important
Costs
Find out what the cost of processing a payment is. Some software providers wrap in a payment gateway, others allow you to choose your own provider. The first means you will have less negotiating power on the cost per transaction and the later enables choice between services and the ability to negotiate on transaction costs. Popular payment gateways include: Stripe, Worldpay, Sagepay, Paypal. They vary depending on where you are in the world.
Our tips
Ask your software provider which payment gateway options you have and then check the transaction costs and set up times. The fees for processing a card payment vary from as little as 1.5 up to 3%. On volume, every 0.1% helps. Also check whether the payment gateway charges a fee on refunds as well, as that can increase costs a lot.
Lastly, check whether the software provider is PCI compliant, or PCI certified. Either one is fine. It's important for protecting the guest and your own business by handling card information securely.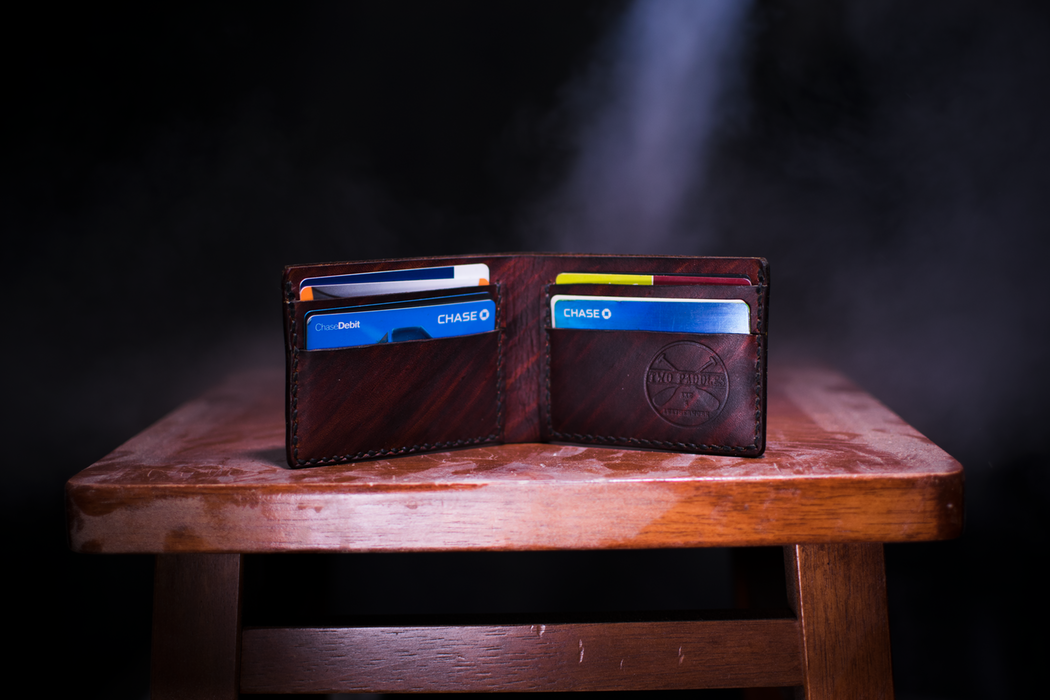 Pre-arrival check in and information
You haven't got a reception desk or area, or probably haven't. Even if you have, you'll want to collect information you need before the guest arrives and allow them to be checked in and access their vacation rental smoothly.
Airlines are masters at this! We have to check in online more and more now, before arriving to the airport, otherwise there are penalties. See what options you have in the software or via a connected service or app to get the guest checked in, fully paid and ready to access their accommodation.
What guest details to collect
You will want to collect arrival information such as flight number, arrival time, mobile when travelling. Operationally you will require some identity documents, and likely a signature, which can be an e-signature via service like Docusign, or in your software to make sure the guest has legally opted in to the terms of the reservation. If you have collected the money securely already, they are good to be able to access their rental!
Our tips
Remember some guests still want to meet someone. If possible look to offer both the in person meeting and full automation. This caters for the widest range of guest types. You can check out our guest experience checklist.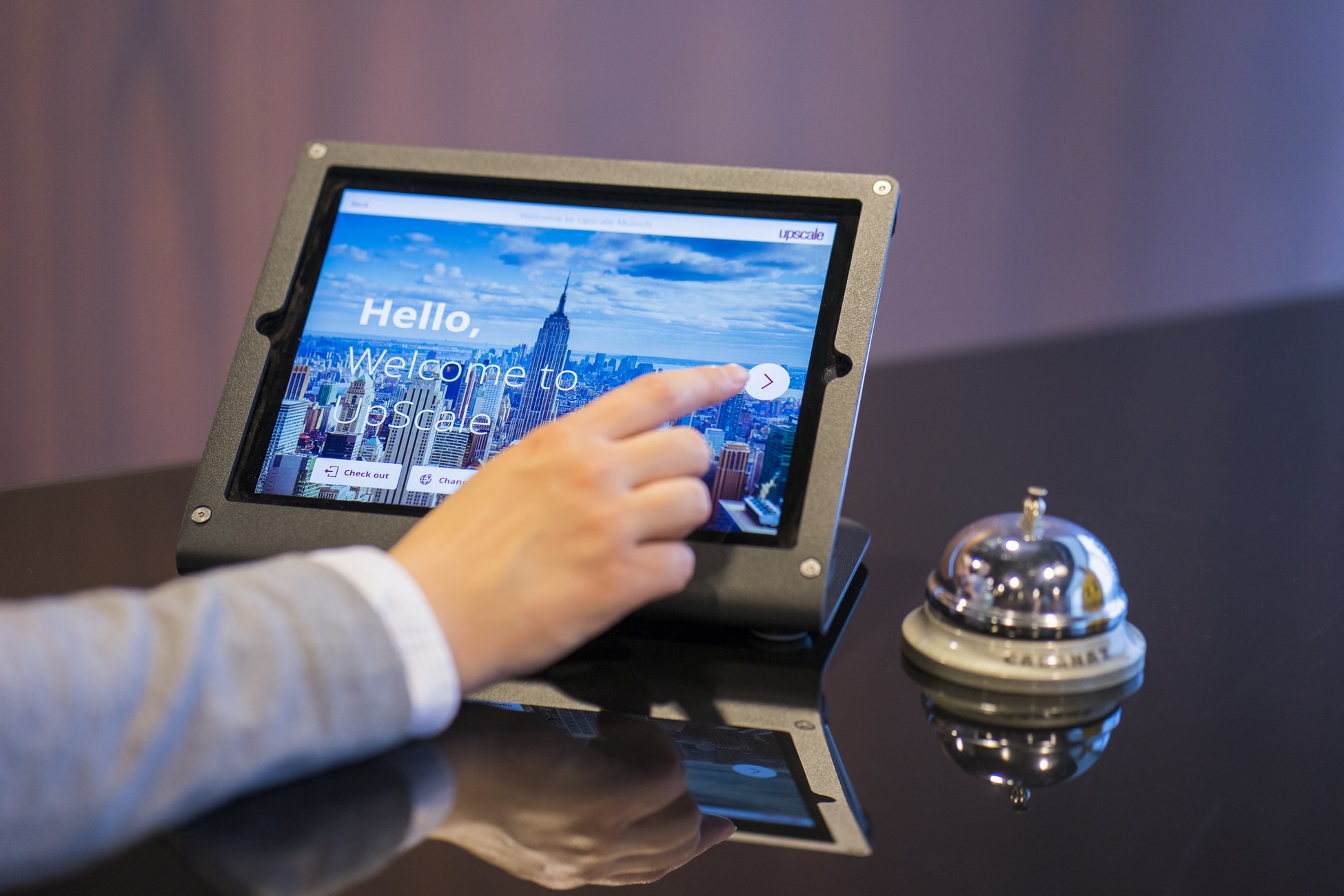 Guest communication
This topic is increasingly important. In holiday rental businesses, your rentals will be in different locations. Reservations can also come from a variety of different channels and guests have a wide variety of questions before making a reservation, or once they have booked.
The basics
See how booking confirmations and check in, unique information on the apartment or rental is communicated post booking, via email, SMS or communication app.
Marketing
Check whether the software allows you to market to guests, based on permission of course and how you go about that. Can you utilise emails or messaging to market to past, soon to be or current staying guests.
Unified inbox
Has become a popular term for explaining being able to see inbound messages from guests from popular channels such as AirBnB and Booking.com. This can save time in dealing with guest communication.  
Messaging apps
Apps have written Facebook messenger and other chat apps, using AI to automate responses. Only when a guest then wants to chat to an actual person, when the automated clever responses struggle.
Our tips
Consider, not just how to save time, but how to engage with guest directly and bring the conversation into your forum, rather than making it easier for the guest to exist in the OTAs world. The main goals are how will you reduce operational or admin time and increase your brand connection and experience with the guest. We've also put together 4 tips for personalising gust communication.

Rental Owner management
If you are a management company and work with owners, the functionality around how you can manage owners will help you in retaining and growing your rental owner base. Look for the following:
Owner profiles
Check if you can you store and link properties to their owners for reporting purposes. Review how much information and history can be stored, so the number of fields and types of data.
Billing
See if you can you invoice owners and calculate the balance of payments. Can you invoice for one off fees such as a yearly maintenance, or one off for maintenance?
Self-service
See what owners can do in terms of self service, such as booking their rental, paying bills, updating their property details, taking their rental off the market, and communicating.
Reports
Check how you can manage spread of reservations and what settings you can use to control which information you share with owners.
Our tips
Overall, make sure the commercial model you operate with owners can be supported and review where the software will take over from manual processes you have currently and improve your rental owners experience.
Website and booking engine
If direct bookings matter look into the detail about how your website and booking is put together. Here's a checklist of what to demand if you want direct bookings:
Can you control your website meta titles, meta tags and descriptions to help SEO?
Can you speed test a website using Google dev tools. The faster it is on mobile the better the user experience?
How does the map search in the booking engine work?
How does the content on the properties get populated, is it from the software, or from a content management system?
Can you track ecommerce conversion and use the data to see the sources where bookings are coming from, such as PPC?
Are there filters to help the website user find the perfect stay in your portfolio?
How is the experience on Android and IoS on mobile for the end to end booking experience?
How easy is it to track enquiries or converse with prospective guests?
Does the booking engine still feel like it's in our website and does it load quickly enough? Google recommends page load times of less than 5 seconds max, ideally now it's 1-2 seconds
Our tips
When it comes to booking engines and your website, set a goal of what percentage of bookings you want to be direct online. If your goal is greater than 10% then invest a good amount of time into checking the above points. To achieve more than 10% of bookings online directly, requires having both strong demand and the tools to convert that demand. It is possible to get 40% or more directly online, however every accommodation business is different.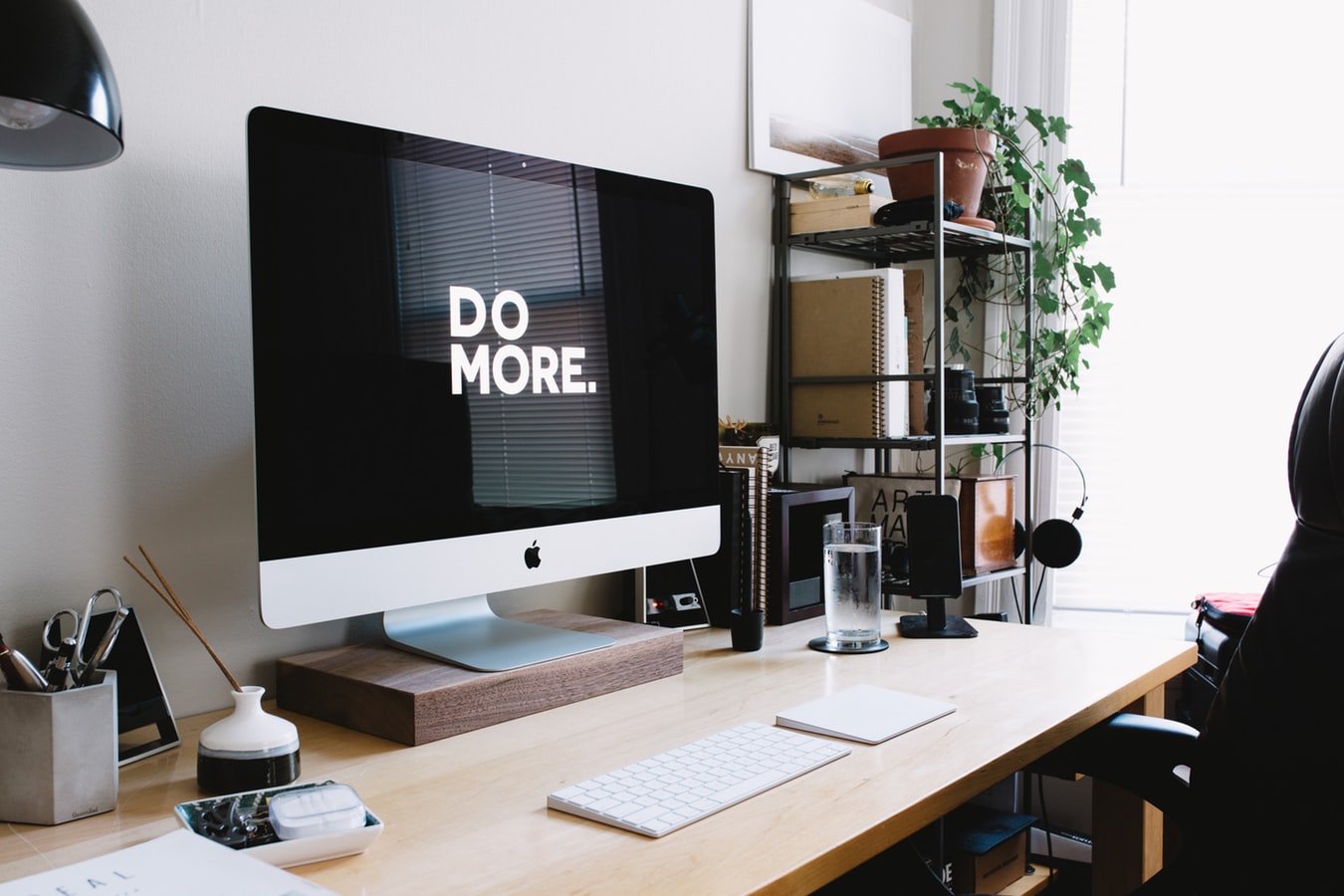 Tasking
Tasking includes managing housekeeping, through cleaners or external cleaners, organising maintenance, giving staff internal tasks such as delivering an item to a rental for a guest, or following up with a guest.
More broadly than that for 'tasking', is whether your software helps your team to know which tasks are important and gives visibility on them. This can include re-processing failed card transactions, or chasing monies pending, or optimising your calendar. Here are some things to look out for.
Webapp versus app
Tasking via a webapp will be usable on your staff members phone with internet, whereas tasking via an app, if it has an offline mode, will enable staff or employed contractors to work with being connected wifi, updating when they get back into an area with 3G, 4G or wifi connection. Although given most properties have wifi, this should not be an issue.
Push tasks
Are tasks being pushed, or informed to users, so they know what is expected of them and can they answer or reply?
Calendar
You may want to work off a tasking calendar, seeing tasks pinned to properties on dates, making it visually easier to see the big picture for maintenance tasks.
Lists
Surely lists are the bedrock of tasking. Look to see what actionable lists there are to work through and how they are updated by your team, from informing a room is clean, to updating that a maintenance issue is solved.
Reports
Check you have the reports you need for managing tasking overview, such as stayovers for order management, or which reservations staff are making the most bookings, which is also a task!
Access
See how you can manage or limit access to housekeeping or maintenance staff. You will not want them touching other areas or the software, such as finance.
Our tips
Engage your operations people, checking their current processes so you can see how the software will faciliate that, or equally how they will need to change, if you can see the software will offer a better way of managing tasks.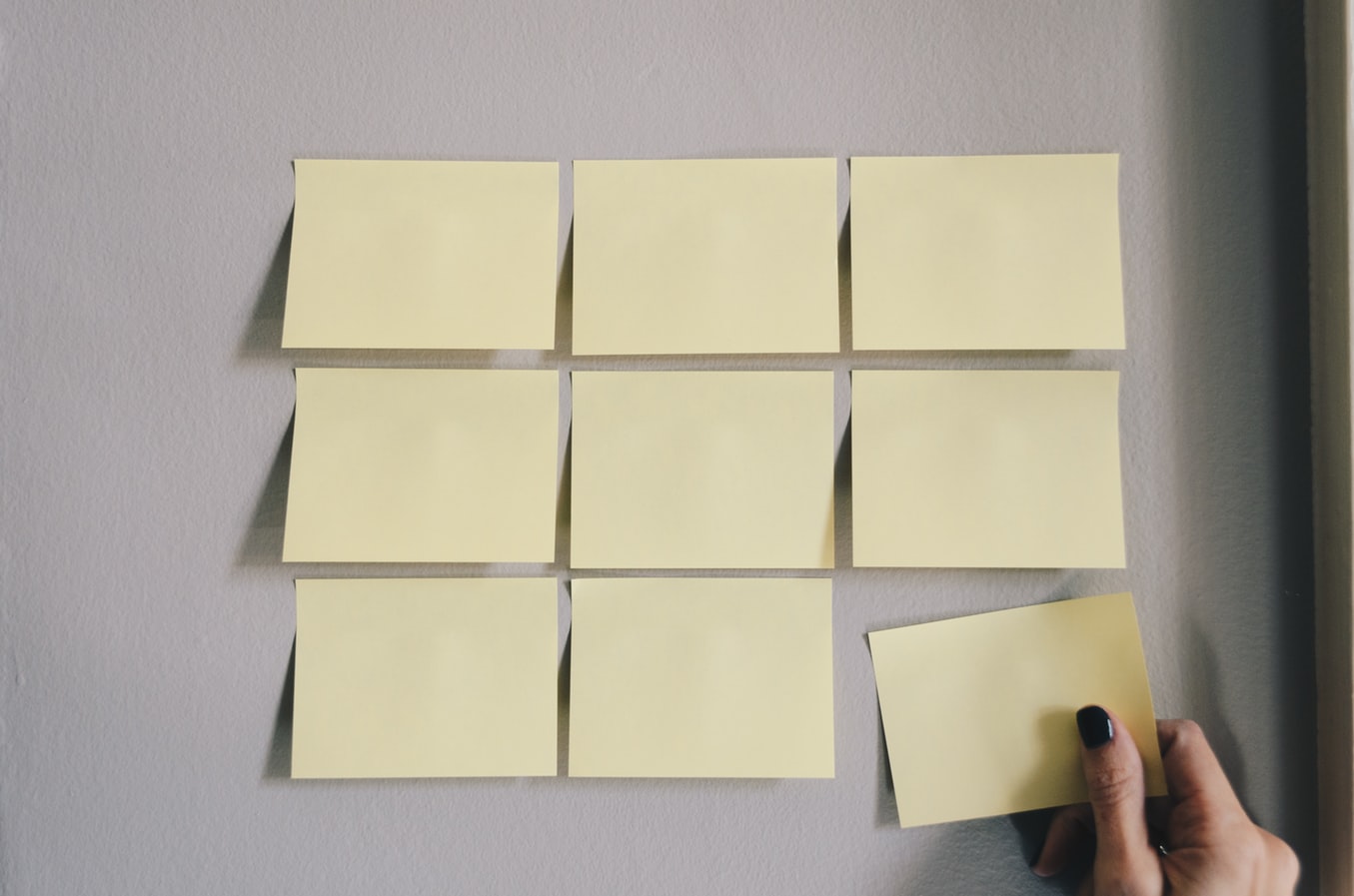 Door entry or access
Door entry applies to all accommodation, but in holiday homes it is important operationally ad for guest experience to get it right – especially if you are not meeting the guest.
There are numerous options for remote access:
Key pick up locally from a trusted distributor
Lockbox
Door entry code
QR code
Bluetooth trigger via an app
In each of these cases, you will want to communicate what the entry instructions are for the property, whether this is automated, or manual and if it's something which could be a security risk, how often you change the code, so easy it is to do that.
Examples, which can be seamless, include using the guests mobile to allow entry which changes when they depart, using integrated technology, which is messaged to them on day of arrival or distribution of QR codes via email.
Our tips
Work backwards with this one. Choose your scalable solution for door entry and make it part of how you evaluate your software options. So for example, does the software has API that allow an integration from your preferred door entry / access company or are they already integrated.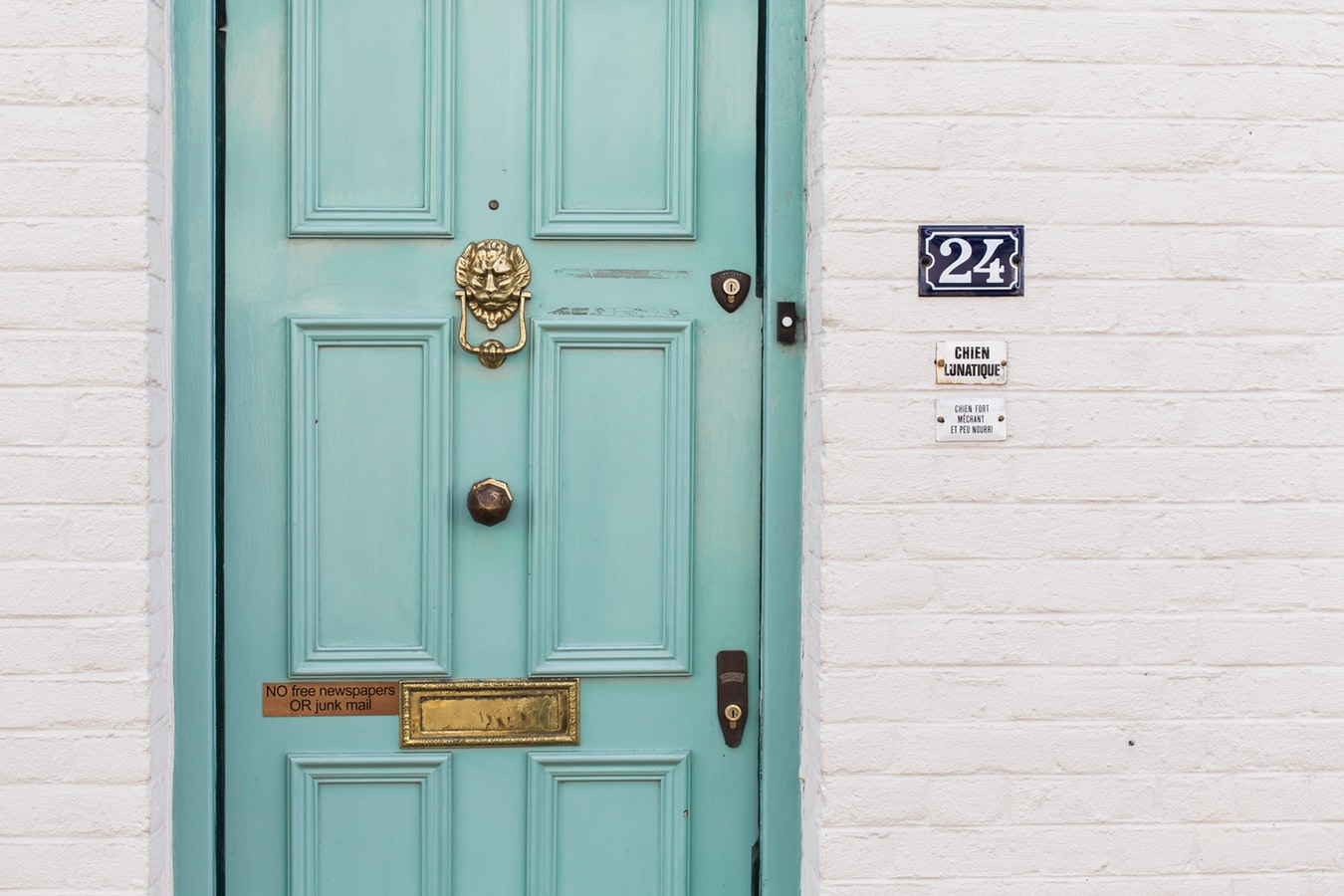 Upsell
With increasing supply and competition in the vacation rental market, finding ways to upsell both pre and in-stay is a great opportunity for increasing revenue and guest happiness. So what should you look for to be able to do this?
Software that has a guest experience, or is connected to guest experience, where the guests information is saved and they can make a purchase easily
The ability to set up and market add ons or extras directly, for once a booking has been received
A way to upsell or upgrade, so for example from a one bedroom villa to a luxury one bed villa, through communicating the cost and value difference
For the experience to be as one touch as possible. The easier it is to buy something, the more people will buy or order it
The tasking that comes from any orders taken, so instructions for items to be delivered
Our tips
Identify how much you upsell now and what amount of revenue would be transformative for your business. Ask yourself how this is possible? Is it realistic to upsell that much with the right tools and can you operationally deliver on it?
Reports for decision making
Every software provider can have a lovely user interface, but a bit like an iceberg there is a lot more going on under the surface! A lot depends on the database structures (exciting). The way to get some insight into this is to look at what fields are being stored on guests and reservations, so which information and how that information is being used to produce necessary and helpful reports for making decisions, or for functional use in the day to day use.
What to look for?
Reports that help you to decide on what rate to sell at
Operational information you need day to day
Financial reports you need such as cash flow, or reporting around earnings or for tax
Insights that helps you learn more about how to grow your business, save time or have even happier guests
Out tips
Jot down what reports or data you have and how they help you make decisions. Also note down what gaps you have in management information. When reviewing the software, focus in on these - can you pull that information, so that you can make better decisions faster.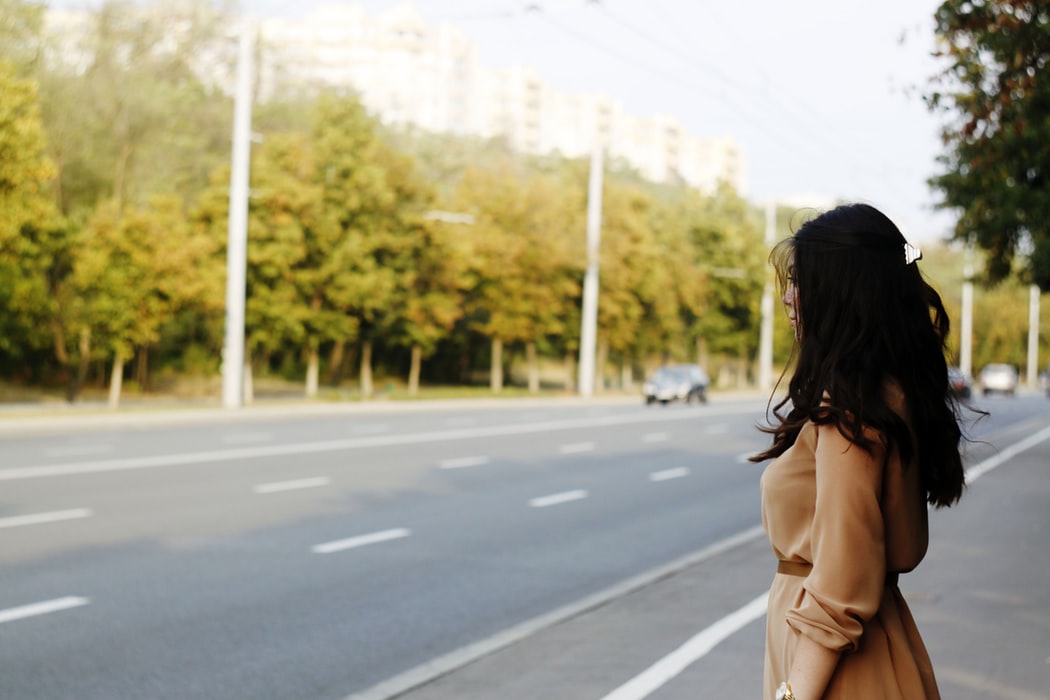 What else to consider?
Here in the complete guide to vacation rental software we consider what else you need to consider in addition to your careful research on features.
Devices
It seems obvious but does the software work on desktop, mobile and tablet. How does it work on them? Do you want or need an app version and are their connected apps or services such as housekeeping, or owner portals. 
According to techjury (2019), 80% of internet users own a smartphone.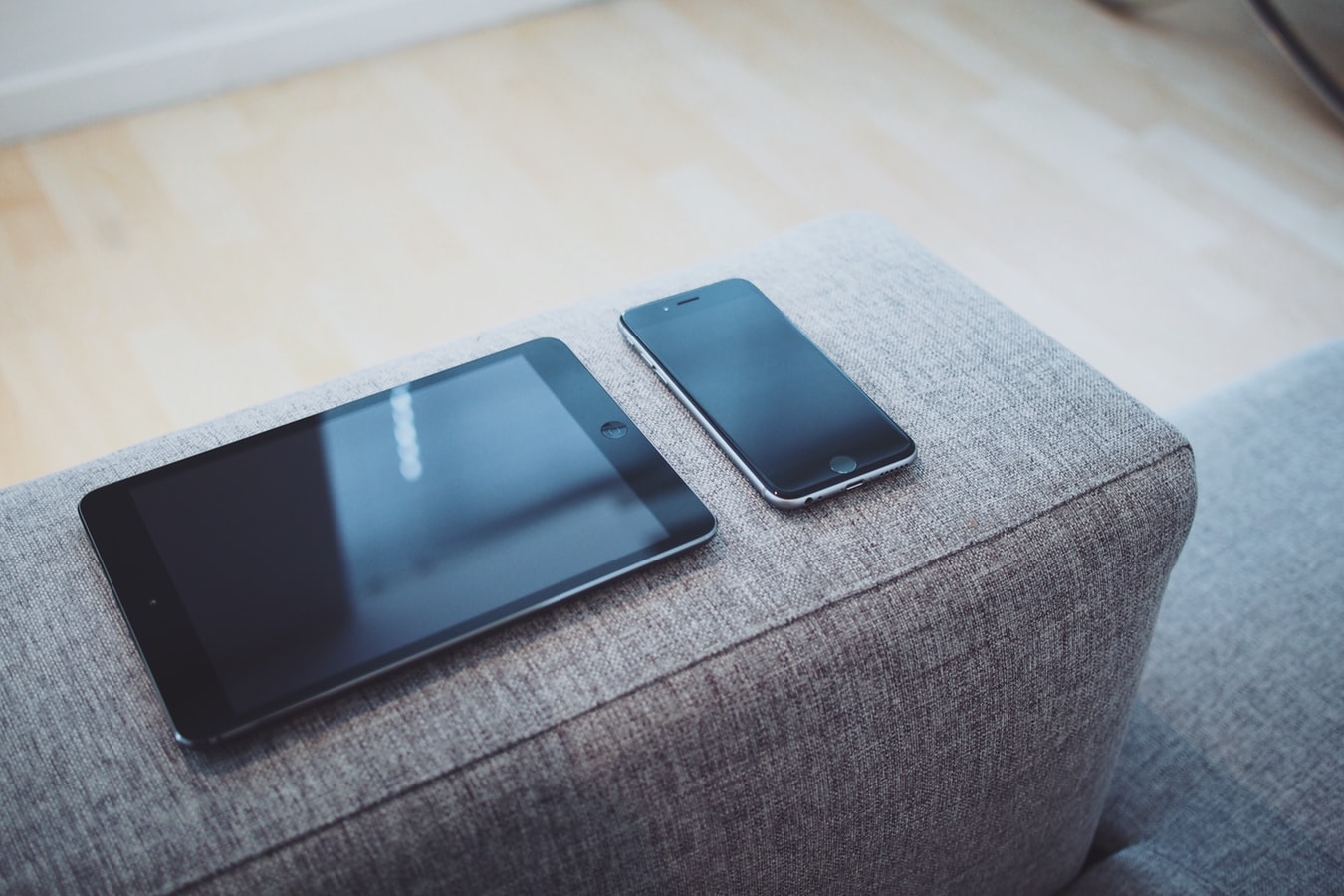 Support
Most software providers offer support included, although some gives tiers of support. Ask what the response times are, or the satisfaction ratings. If the business takes support seriously they will be using a tool that allows this information to be collected. Often when researching, buyers tend to end up chatting with a sales person. It's well worth seeing if you can also talk to an account manager, on-boarder, or support person, whom will give you extra insight.
Rather than asking if your software provider answers the phone at 1AM, although they might, check how they monitor uptime and see whether they know what uptime, the software runs at. So what percentage of the month you can login and use the software. If for example the software is down for 1 hour or less a month for updates, then your uptime would be [60 minutes X 24 hours in a day X 30 days in a month] 43,200 minutes, the uptime would be 99.86%. That doesn't sound so bad does it?!
What to check? What types of support, such as phone, email, ticketing, messaging is included. Also, do they have videos, guides, or other materials that will assist you in ore advanced learning.
Cloud, web, or local install
Legacy software is a thing of the past now. Most modern software is cloud hosted. All this mean is the software is operating across multiple servers and often locations. Cloud software should have a lower cost to set up, contracts with a shorted exit clause and unlike legacy or on-site software, doesn't need a local install for updates.
Key question: Do you have fast and reliable wifi? If the answer is yes, cloud, or cloud hosted is right for you. If you do not, for example you have internet or electricity outages because you are remote, on some beautiful island, then a locally based installed system still might be a better option. Or you can look for an app based software that works offline and online.
Releases and updates
Look to how often the software is updated and whether they inform you or the updates. Can you see what updates have come out in the last few months. Typically companies that actively develop software and fix bugs will inform customers somehow, so you should be able to see it publically, or customers may have access to the information via the software.
Ask where do you publish information on what you have released in updates recently?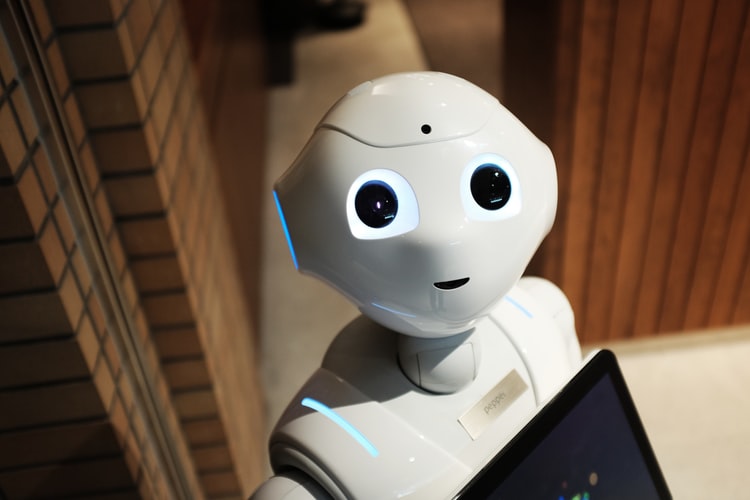 Development roadmap
All forward thinking software companies are planned for the next 3-6 months. It's worth asking what is next and seeing if the team know. If they do, then you know the company has a vision and you have more of a barometer or guide to vacation rental software. It also gives you an idea about the direction the company is going in.
Tips
Don't just ask for what features, ask what problems the company wants to solve, or what is most exciting that will help software users or change guest experience.
How long and what is needed to get started?
Start with when you need, or want to go live and work backwards from that date or window. Here's our quick checklist for understanding more about going live with your new software:
How long does set up take?
How do I supply the information, online or via another format?
How do I import my data into the software?
Do I get a dedicated point of contact?
How much is self-serve in the set up?
How does connecting to channels work?
What about your data and your website?
You should own your data and your website. The value of your business lies in innovation, marketing, brand, your customers, your numbers, your staff and your data. Some software companies provide pop up websites, meaning you only have the website as long as you use their services. This is convenient, but it is a bit like having grocery shop and when you change suppliers, you need to completely re-do your shop and start from scratch. You should be able to move software providers and take your website with you.
On your guests data, check how securely it is stored and what access you have to it. In the agreement, does it say that you own it, or is it being shared with other companies? If it is, do you mind? Check the agreement, or terms to see whether you own the data stored in the software. In that relationship, you are termed the controller and the software provider the processor. That's a clue, as they are processing your businesses data.
A key question to ask is - what happens to my website if I decide to move to a different software provider?
Why not have a look at how you can switch your PMS successfully. 
Pricing models
Some vacation rental software providers charge a monthly price based on the size of your business, some price depending on how many reservations you take, or charge a percentage fee, for example 3-5% on revenue. Some are totally free! There are many models, but one thing to consider is how many reservations or what revenue you expect to make. The a simple calculation will tell you how much more you will be paying if you have a fee per booking, or percentage of revenue.
For example, if you have 40 rentals and get 10 reservations per day and the fee is $3 per reservation then you will be paying around $900 per month. If your average nightly rate is $150 and you are paying 5% on revenue, and you run at 50% occupancy, then you could be paying [0.5 X 40 rentals X 30 nights X $150 average nightly rate] $4,500 a month. If you choose a monthly fee provider then it's likely at 40 rentals your monthly cost is from $0 to $1,000 a month.
The key thing to remember is that if the company charges you nothing and doesn't make money, they are unlikely to be able to improve the software, service it or support you. If they charge lots' then they should be giving premium service and premium improvements, but you may ask why you are paying so much when fixed fee per month providers are out there.
Bringing it all together
Thanks for reading our complete guide to vacation rental software! You are going to be making a big decision, so here's our quick checklist to help you research:
Which team members are you involving?
Which features must you have?
How much time can be saved, or revenue gained in the software?
How does set up work?
Are there any hidden costs and is my billing based on revenue share, fixed price, or fee per booking?
Work out what you need to do to make the software a success. All software requires human input and automation often needs setting up. Good luck and enjoy the process.
Other useful links and resources
We think these websites could also be of help in your research, so we've jotted down a list.
Author: Duncan Chappell, Commercial Director at elina pms. Connect on Linkedin.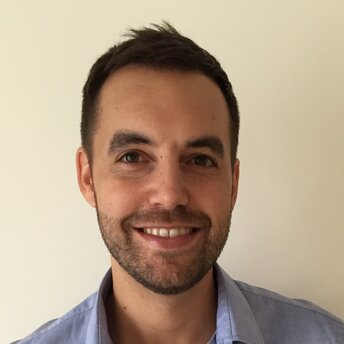 Most recent blog posts
Categories