Reach Over 200 online
marketing channels
We include and support an integrated PMS channel manager which enables top class distribution from elina. This means you get more channels being added and lots of improvements. We focus on making sure we maintain and improve the harmony in how this works.
What this means for you is you will have access to the channel manager as a sub system, but spend little time in it. You will manage your properties, rates and inventory from elina.
Popular travel websites
Be integrated with the major online travel agents (OTAs) for the best distribution including: Booking.com, AirBnB, HomeAway and Expedia. Access over 200 channels.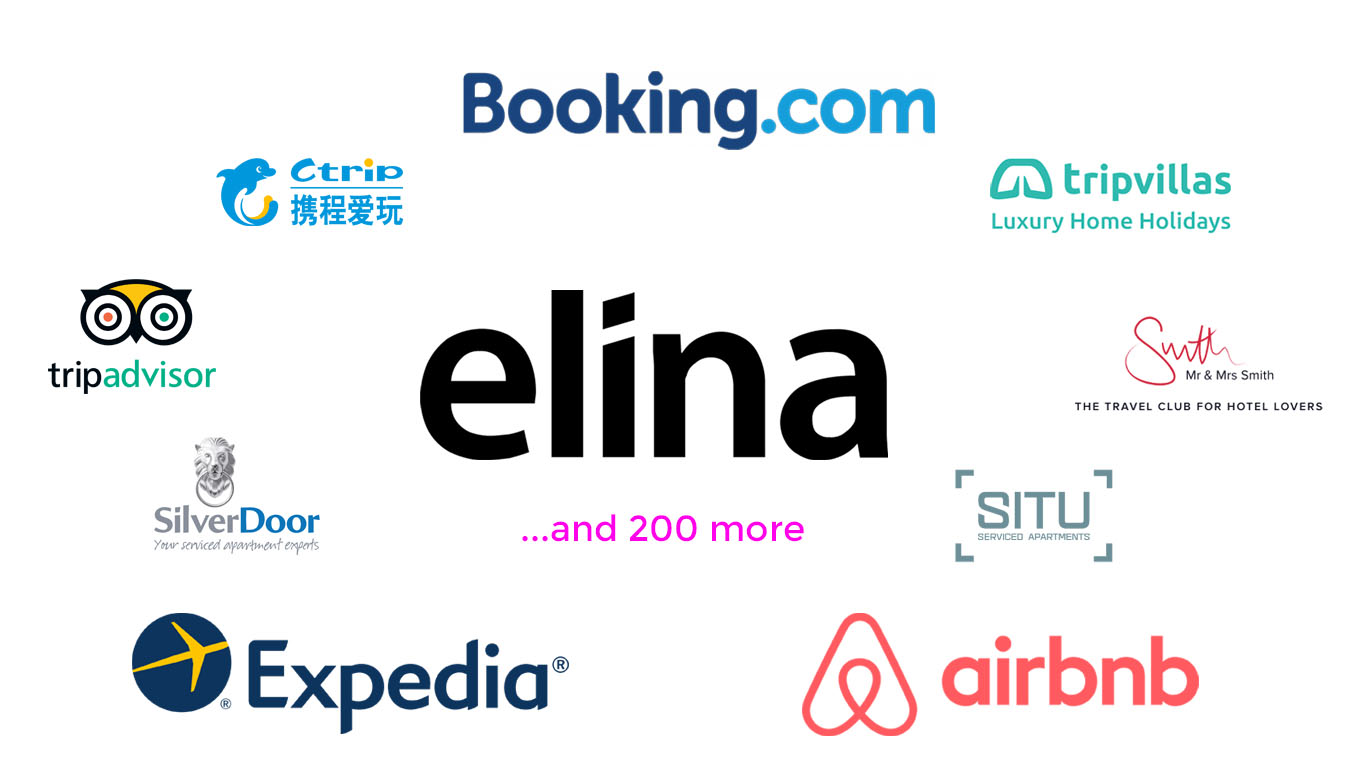 Advanced PMS channel manager features
Choose to automatically update max length of stay of exact inventory communication to channels to stop room-mixing on your reservations for your hotel, serviced apartment or vacation rentals.
2-way XML connection available for rates, availability, restrictions and reservations. Control mark-up by adjusting prices for the end OTA channels such as Booking.com, AirBnB, or Expedia.
Manage your availability per channel with elina PMS channel manager. With rolling bookable windows, connect as many booking channels as you want to increase your bookings, update all inventory to all connected channels as you have listings on at the same time, and fully PCI certified.
Channel manager basics
Pooled inventory means you can maximize the selling of your rooms
Super-fast updates means you can expect reservations fast into elina and rates and inventory updates fast onto the channels
plus elina PMS is integrated to Siteminder, Cubillis and Rentals United

If there is a channel you cannot reach, elina PMS channel manager has a good integration to Siteminder, and elina can support more than one channel manager connection for a property. So you can add Siteminder, if you need to reach some of their 900+ channels connection.