Online check-in - wow guests from the moment they book
Make the smarter choice, choose Online Check-in, part of the the Guest Journey, a web app that can be used by any guest with a mobile, tablet, laptop with internet and a broswer.
introducing online check-in
mobile check-in for All guests
Get admin done before arrival
Collect documents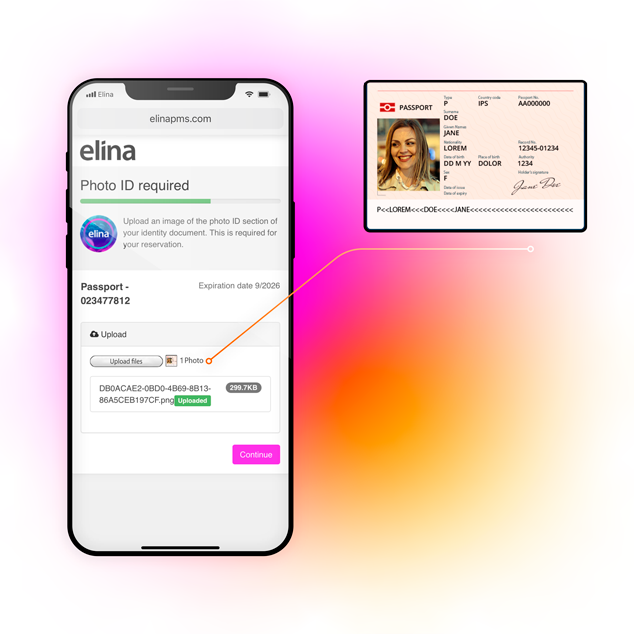 E-signature for T&C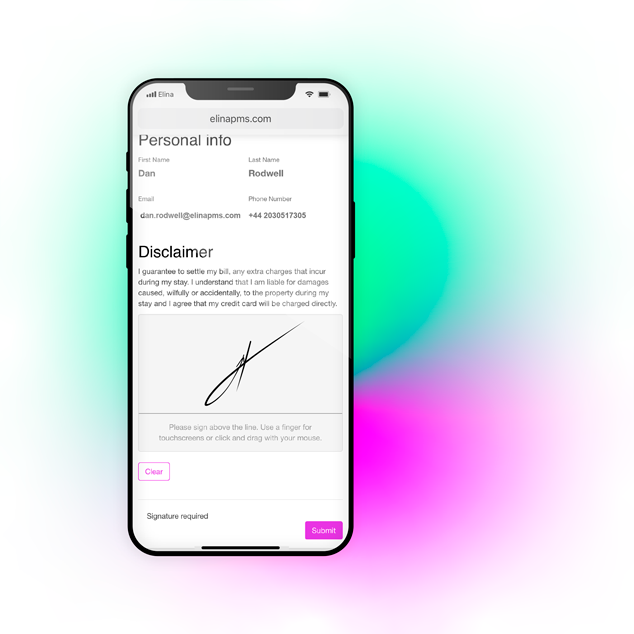 Guest verification picture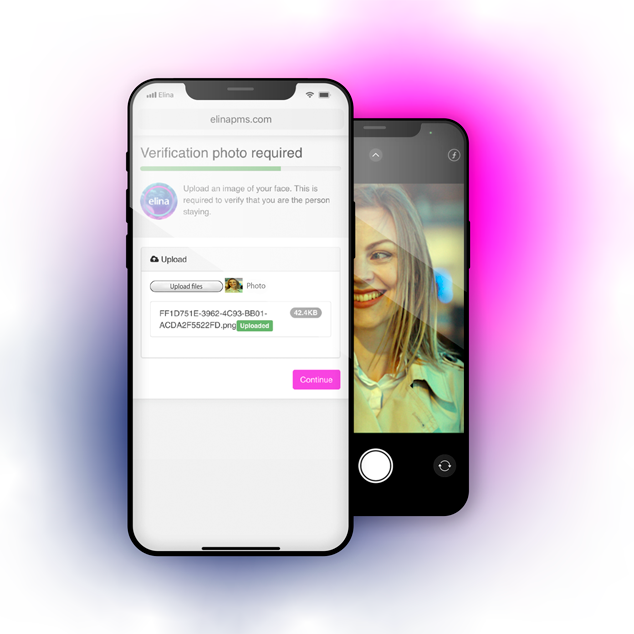 Personalise the guests stay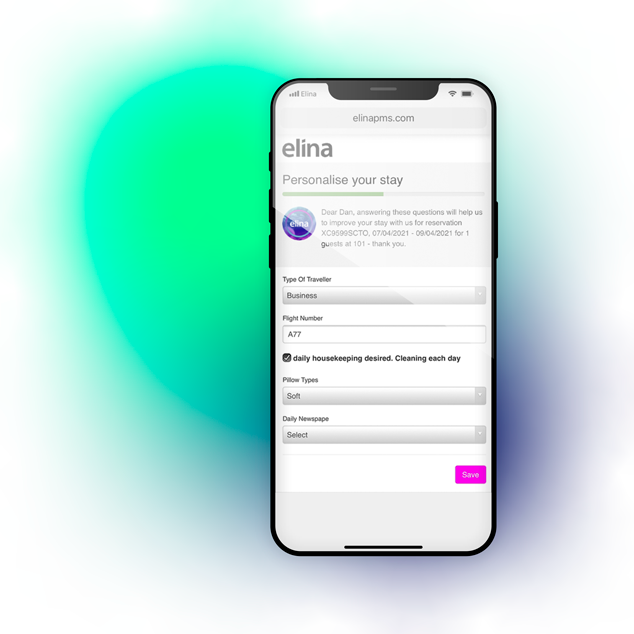 Magic links make access easy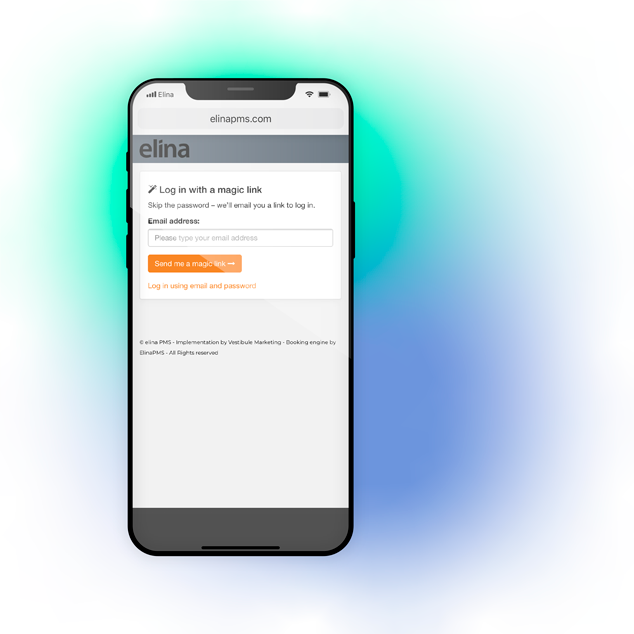 Collect payment from guests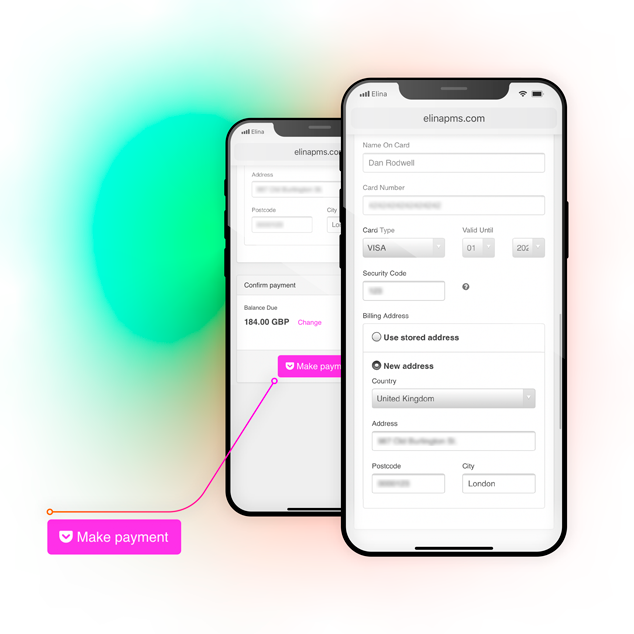 message & chat with guests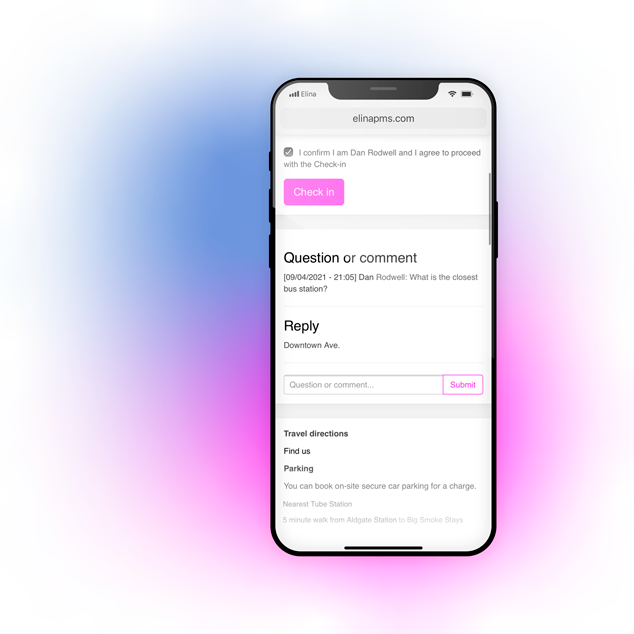 Share arrival information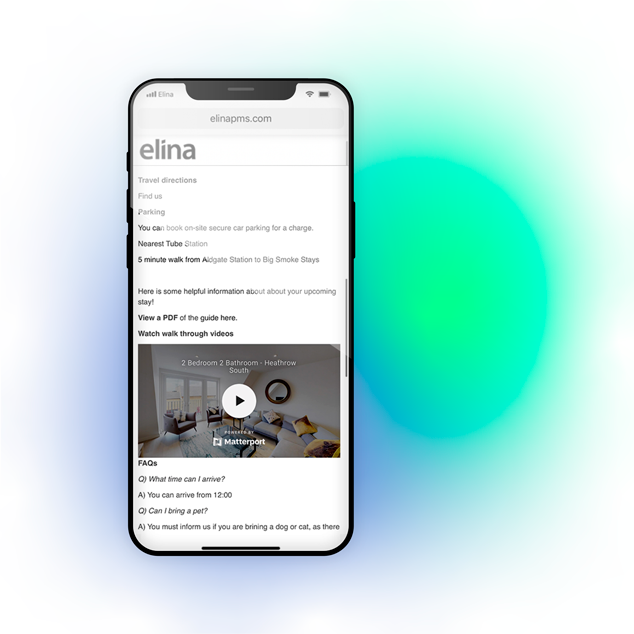 In Online Check-in guests have an easy verified process using their reservations ID and email. Guests just click on the link to start check-in, meaning as long as they have a mobile and email, they should find this easy.
About Online check-in
Guests confirm or edit their details and required information for their stay
You can collect unique information on admin, such as a car reg or flight number, or personalisation their stay, for example diet preferences, room temperature, types of pillow... however you want to shape their stay experience
You can request an e-signature, against your terms and conditions
You can request an upload of an ID documentation, which is saved into elina
You can request and collect a picture of the lead guests face via their mobile using camera tech or from their library, which can be used to verify the person booking is who they say they are, reducing charge backs and increasing security and safety for other guests