Corporate housing software - elina pms
Operating successful corporate housing requires: precise billing, managing companies, flexible rate management, servicing long stay guests, and getting great insights into the data to help you improve service and margin. Elina has been built with many features ideal for managing reservation in the corporate housing market.
custom filter reservations calendar
Make bookings quickly. Find the right accommodation for the company guest. Manage hundreds or thousands of units from one system.
corporate booking engine
Provide your corporate customers with self-service booking. Let company travel managers and staff make their own bookings easily. Fully brand it your own!
View all reservation, guest, company and billing information in one place. Make managing arrivals easier.
detailed guest knowledge

Track detailed information on each guest. Keep a history of the guests stays, and preferences, as well as billing, cards, addresses, communications and more.
You do you!
We believe your brand is really important. Our direct booking, guest and company manager experience, is fully your own.
Innovate
We keep innovating to find ways to help our corporate housing operators. New features and tools become available to keep you future proof.
COnfigure
We will help you configure and optimise your system experience, by selecting the right settings. Make it your own.
CHannel management

Fill occupancy gaps for defined periods with sync'd bookings on chosen channels.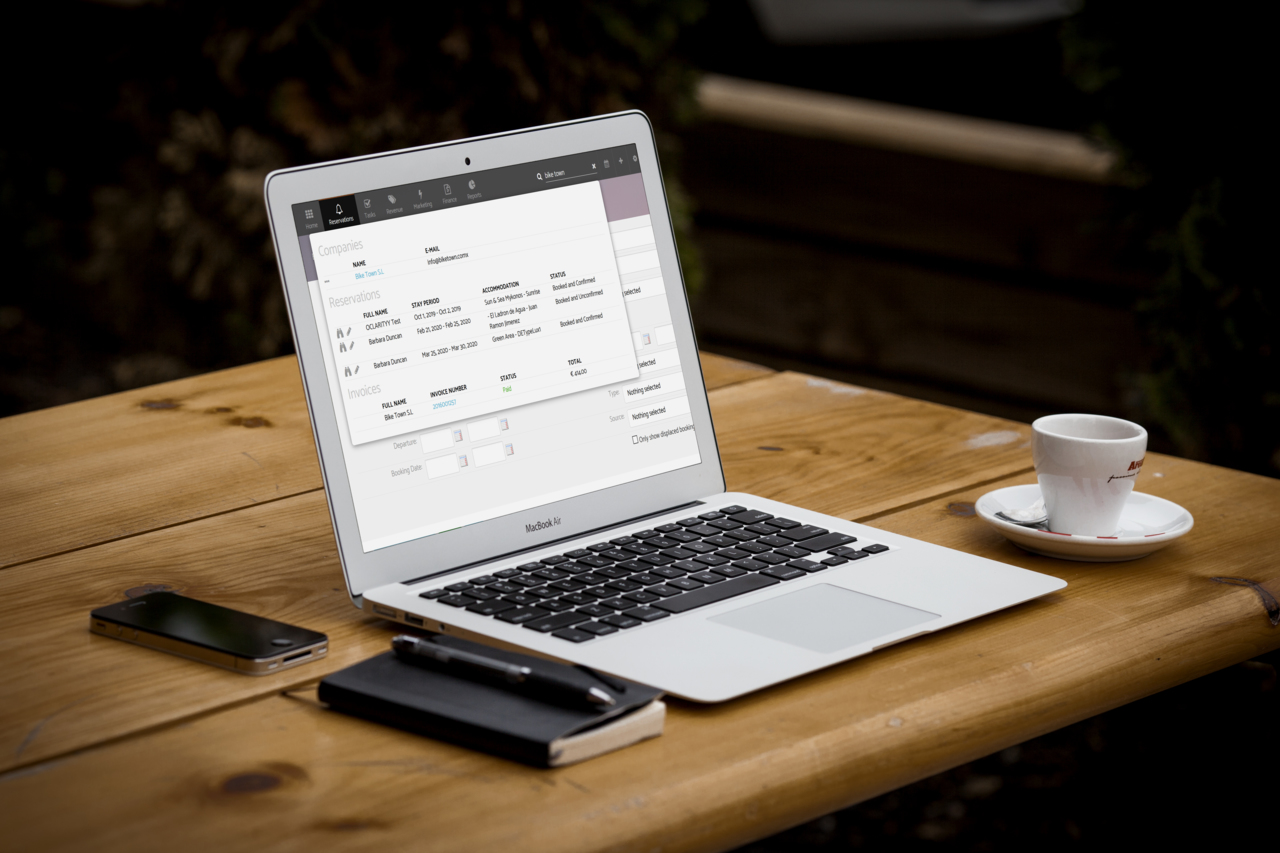 Manage company records and search and find companies
Assign company managers, travelers both with and without approvals
Set up company rates and invoices rules
Enable companies to view and manage their reservations via a login
Dan Yeo-Smith, Director and co-owner of Cleyro Serviced Apartments in Bristol talks about their business, how Elina property management software helps them and how the market is changing.