4 Tips to Personalizing Guest Communication
getting 'personal' with your guests!
4 min read
Everybody knows how important personalization is when it comes pretty much….everything – quite frankly. If you haven't started personalizing communication with your guests, it's not too late. Here are some easy tips to get you started.
Why the urgency?
Due to the evolved technology in communication, refined online experiences and bespoke emails, there is a feeling of pressure in marketing departments to achieve better responses and stay on-top of competition. According to Monetate.com, 94% of companies believe personalization is crucial to current and future success. In terms of hotel guests, majority of the time they are actually expecting more value within their service and the way they are being contacted. Therefore there is a need of emphasis for personalized communication for guests, and here is how to: 
1. Leverage your data
Personalized messages before the stay through targeted advertisements for potential guests, content and marketing communication must be relevant – giving them a reason to stay at your hotel. During their stay, provide them recommend activities or services, which is giving them list of events happening in local or surrounding areas, activities to do locally, best pizza place in town etc. After the stay, ask about their unique experience – short online survey to check if their stay was satisfactory, ordinary, or excellent and will definitely be coming again! Enhancing personalization when communication with guests will help increase interaction. 
Quick tip: Try asking your guests before arrival on their preferences on how they would like to receive updates, whether that be through email, SMS, Apps, social media, or even a phone call. This is classic way of contacting quests – it's just all about getting it right and how you do it. According to a study by Twilio, messaging is the top three methods preferred communication worldwide.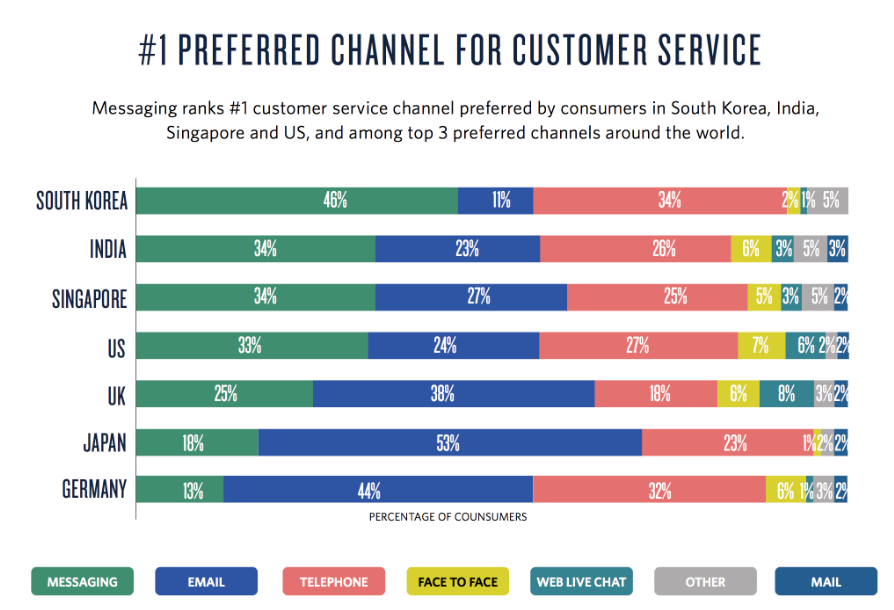 2. Find out why they are staying
Every guest have their own reason for staying at your hotel, accommodation or property. For some it may be for a vacation, but for others it maybe for special occasions such as birthdays, weddings, anniversaries, graduation or just a big family catch-up! Having guests book with you for their special occasion means you should really go that extra-mile and make sure they really see your hotel takes details in guest experience count! You can ask guests before their arrival the reason for their stay so you can be prepared in advance to make it a little more special when they arrive.
Quick tip: Once you find out the reason why your guest is coming to stay, create customized cards to be placed in their room or on arrival, according to reason of staying. Also personalized little items such as Mr & Mrs mugs for a newly wedded couple, discount vouchers for local restaurants to eat for families and friends, and piece of cake on the house for someone's graduation – it's the small things that makes a big difference!
3. Provide promo codes
Your aim here is to make sure your guests gain that positive experience whilst staying at your hotel, as they would likely to book with you again and recommend your hotel – it really does matter. This would simply show you care and value them as you concerned about their experience. For example: 'Jenny has offered you 10% off as she really enjoyed her stay', is making the promo codes more family and friends orientated. It is a simple yet effective way to encourage your guests to book with your hotel again. 
Quick tip: Ask local restaurants or café's in your hotel's surrounding area if they could provide a discount price for your staying guests – this would instantly make your guests feel there are perks at staying at your hotel.
4. Live chat
It is very likely guests will have questions before arriving their stay date, or just general concerns from potential customers. Not everyone likes to send out emails as no one likes waiting days for a reply, it is more effective to have a live chat enabled to your website! According to Hotel Tech Solutions, 40% more direct sales are generated from live chats. 
An example is integrating The Live Box Chat, which is a customizable chat box for your website where you can design attractive chat boxes which complement your hotel or accommodation business logo, colour and font types! It is important to be consistent with your website theme as it may confuse guests – there is an option to also affix a reprentatives photograph! There are many live chat services available such as:
Also, robotic chat boxes integrated in your website offers huge benefits, as your guests will be getting answers immediately and allows them to ask questions in real time. Some experts have predicted 80% of companies will be using artificial intelligence in customer service by 2020 according to Medium.com.
Quick tip: Try to always be available as this would help resolve any concerns guests or potential customers may have. It would really help if you can answer chat through mobile and other such devices at any time, and have a few people with the chat accounts (to maybe cover different time zones) – first impressions count!
--
The Elina Team hope these tips helps with boosting your level of personalized communications with your hotel guests. Personalization is the future of hospitality – so don't wait about.
Most recent blog posts
Categories