Elina in-software search tips
Industry leading in-software instant search with actionable results 
Save time with these top tips in using the elina PMS instant search. Our team have put these time savers together to help you learn how this new tool can help you and your team. Here are our top 10 tips.
1. search phone number
When you receive a phone call from a guest, search part or all of it to find them. You then get an overview of where and when they are staying and which invoices they have paid, plus what key information you have saved on them. You can then click to view the confirmation, edit the reservation or profile. Had a missed call, search and see if they have a reservation before calling them back.
2. Search email

Copy and paste all or part of an email to find a guest. When you receive a communication use the guests email to search for them. You can get their overview and jump into quick actions.
3. Search postcode 
Search a postcode to see if there is a note saved on that guest, if you have a serious note then searching postcode will reveal the guests location, in case they have booked under different names, allowing you to check all your records.
4. Partial information works

Elina search is predictive, so it starts working out what you are looking for based on what you type in. As you change what you type in. As you change what you type, you will get instant results to view. If you have a lot of guests with the same names, you can see email, postcode and phone number to identify them. 
5. Search for a booking confirmation 
Find that exact reservation instantly.
6. Find tools in elina
Looking for managing rates, add ons, housekeeping, anything… just type what you are looking for and elina will give you a link to the page or tool. This does not include reports.
7. Update the status on units quickly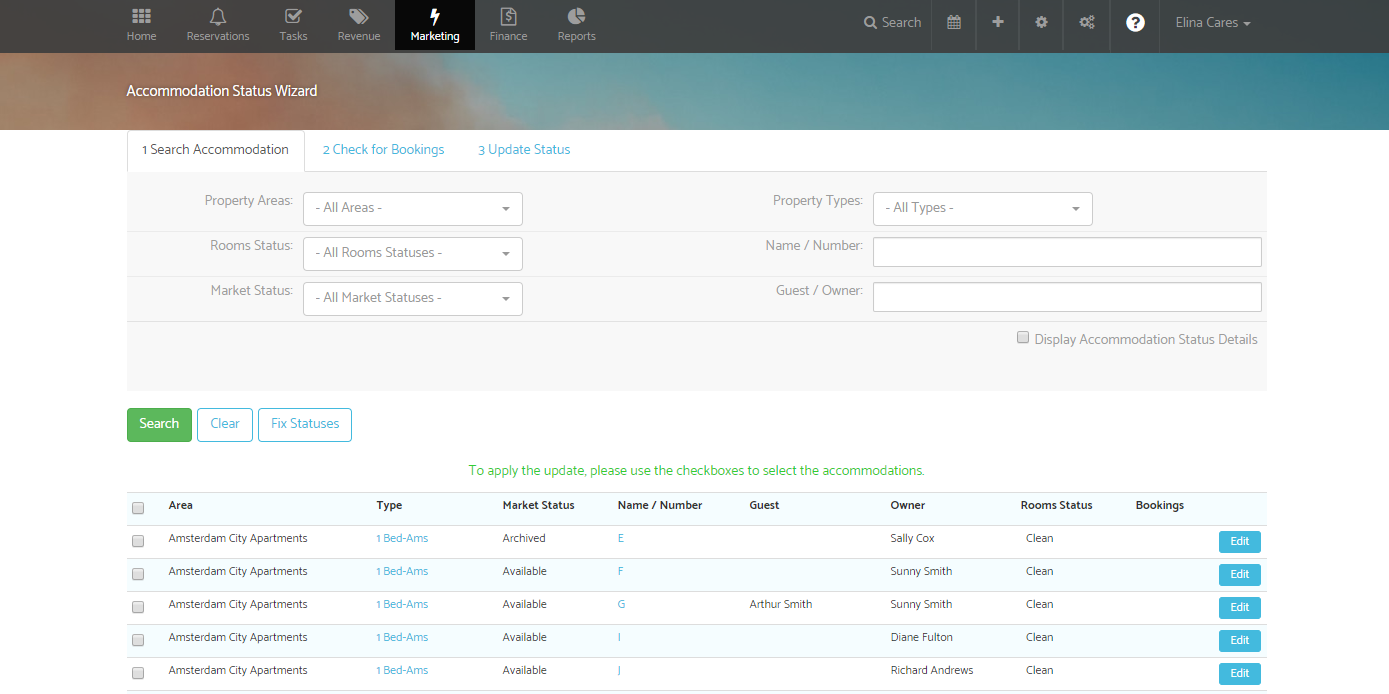 Search for status, then put your rooms or apartments on or off the market. 
8. Create or view

Looking to create an invoice, or reservation, or a new profile? Type create and you'll see your options. The same applies to view. 
9. RIGHT CLICK TO OPEN IN A NEW WINDOW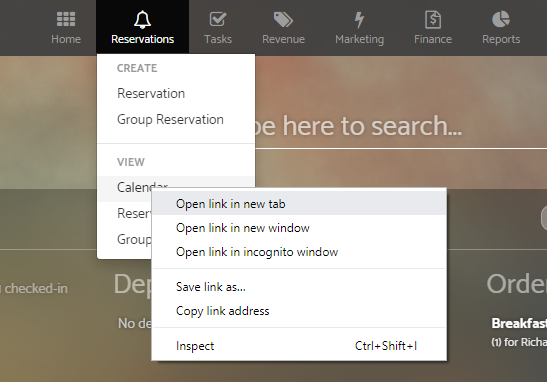 Found what you were looking for, ten right click to open in a new window and keep the dashboard open. 
10. Easy to find
Not on the dashboard, then you will find the search in the top right of elina.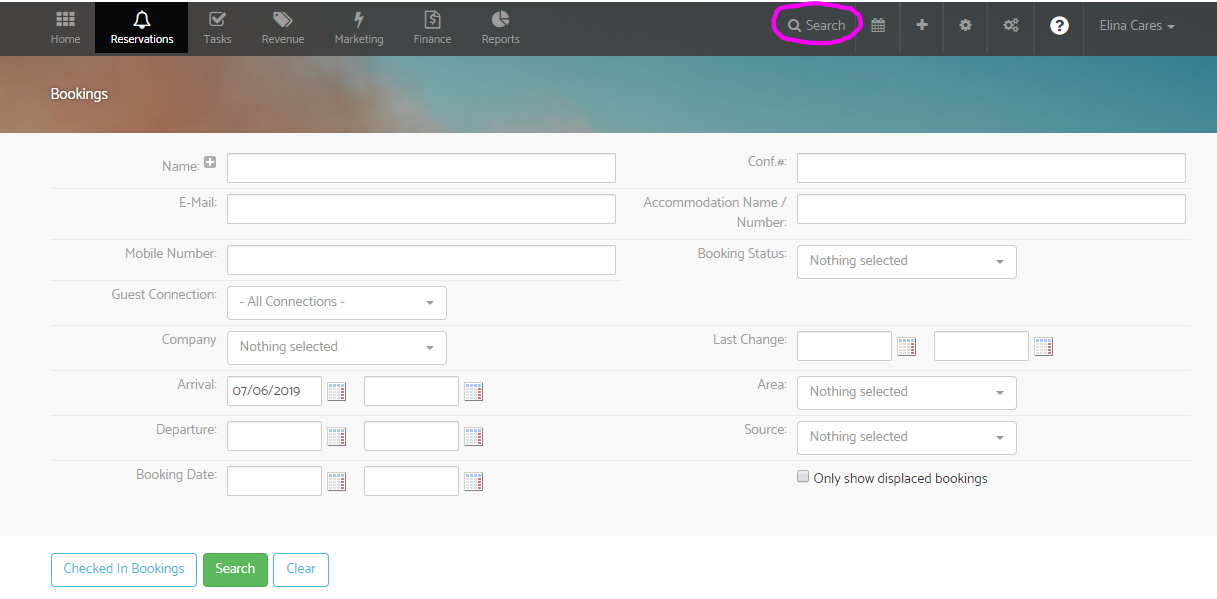 -----
The elina team hope these 10 easy in-software search tips helps you understand how to levearge the global search for quick searches, in order to make your tasks on a daily basis easy the short-cut way - saving you valuable time. 
Most recent blog posts
Categories