How to sell your serviced apartments with photography
Photography is the single best investment for marketing your rental property online
Excellent photographs are a must when it comes to listing your property online. Not only will they create a great first impression, but travellers want to see every detail of what they are getting for their money. Investing in some great shots for your property gives you more than just a great listing, it creates a lifestyle and tells a story that guests will happily buy into.

Unbelievably, photography is an area which is much neglected by serviced apartment owners, so we have put together this practical guide to help you get the right images for your holiday rental or serviced apartment.

Choose a photographer
Choosing the right person to take your photos is a key consideration. Think about your budget and what you are trying to achieve. If you are planning lifestyle shots it is worth spending the extra money on getting models and props for your shots as these will put your listing way ahead of the competition. Hiring a professional is crucial to getting the desired results.

Check out photographers' websites and see what experience they have and look at the kind of work they have done before. Remember that photographing properties is different to model shoots, so ideally they would have experience with photographing real estate.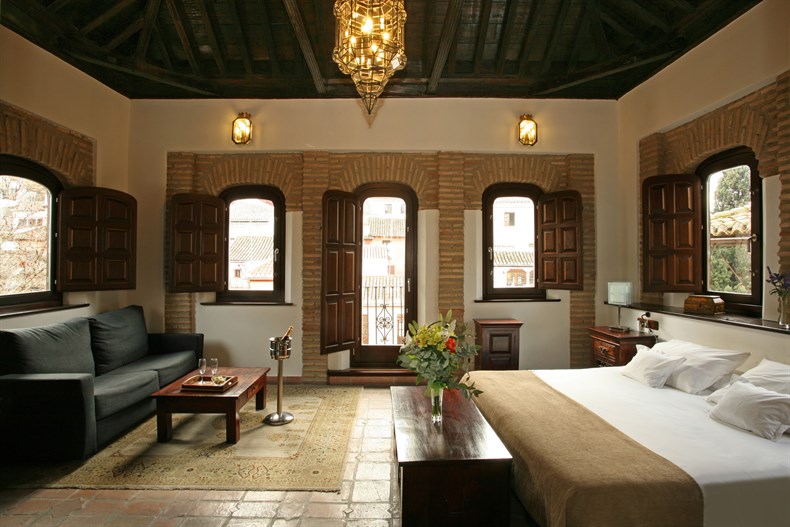 Put a brief together
It is also important to give your photographer a good brief and this will take some planning. The more information you can give them, the better. Think about your audience and whether you are creating images for your main holiday rental or serviced apartment listing or for something less formal such as a blog article. Try to think ahead of any likely marketing activity you may be planning as it will be expensive to add additional photographs at a later stage.

Consider whether your listing is aimed at the holiday or the corporate market as these will require very different presentations. If you have a well equipped kitchen and you are aiming at the relocation market, why not show someone cooking or a family having some fun baking! If you are aiming at corporate guests, adding a laptop to the table or desk is a good way of helping the potential guest picture themselves living in the property.

There are plenty of sites with useful tips and checklists when putting together your photography brief and don't forget to include any technical information about the image size and format you require.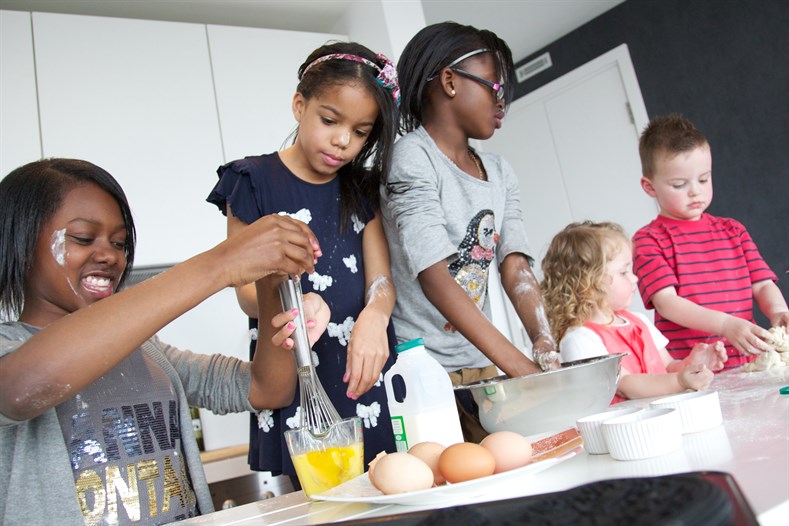 Plan the day
The more planning you can do in advance of your shoot, the more time you will save on the day. Plus you will cut down on expensive editing time after the event. It may be worth arranging a meeting with the photographer to view the location in advance of the shoot.
Here are some things to think of in advance of your shoot and to discuss with your photographer
Plan a date, it is often a good opportunity to plan a shoot after a refurbishment or a property upgrade. If you are marketing a holiday property that is weather dependent, you may want to schedule two or three provisional dates and finalise the date once you know the forecast. Remember good natural daylight is always a bonus.
Plan each shot around all your selling points and include BBQs, outdoor spaces, coffee makers etc. Make a list of the shots you want to get before your visit (see our top tips on what photographs to take below) 
Organise for the photographer to take some photos of the exterior of the building as well as the surrounding location as your guests will be interested in the neighbourhood and surrounding areas
Pops of colour will make the shot, and the apartment, appealing to the visitor so think about the décor and buy or hire any additional colourful items such as cushions, fruit bowls and throws to brighten up the shoot
Book models to create lifestyle images and plan props to personalise the apartment. Guests will identify with an apartment that looks like it is occupied:
Croissants
Juice and coffee
Plates and cutlery
Shirt, blazer, suitcase
Laptop
flowers
Champagne glasses and Ice bucket
Finally a bowl of fruit will add a pop of colour
If your apartment looks good at night, plan some shots in the evening, to show off the night views or to highlight mood lighting. Shots taken at dusk can also look good.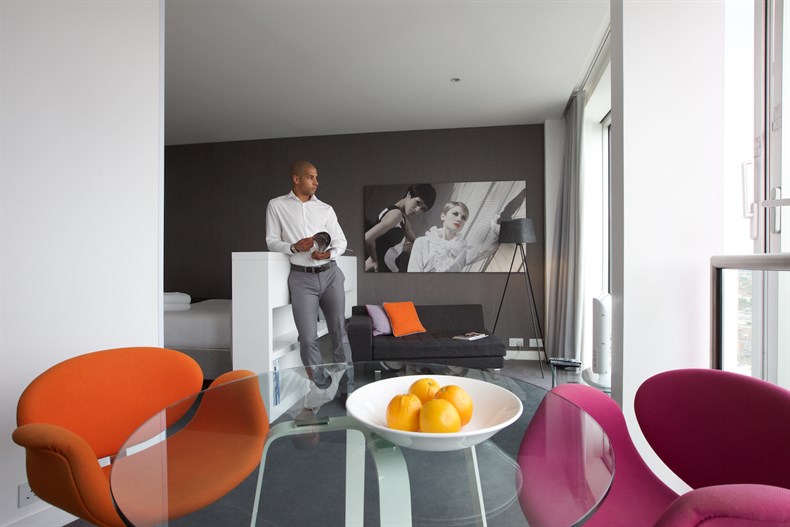 Nearer to the date
Smarten up the exteriors of the property, get windows cleaned, outdoor areas swept, decks and patios pressure washed, wooden garden furniture cleaned and painted, cut grass, trim hedges etc…
Check all the light bulbs are working as good lighting is a feature of any property 
Buy new bed linen and new firm pillows if necessary
Iron all the bed linen prior to the shoot
Make sure the apartment is thoroughly cleaned and dusted prior to the shoot
Make sure toiletries are all topped up, toilet rolls are new and there are clean, pressed towels and fluffy robes on show. Toilet seats should be down and toilet brushes hidden from view.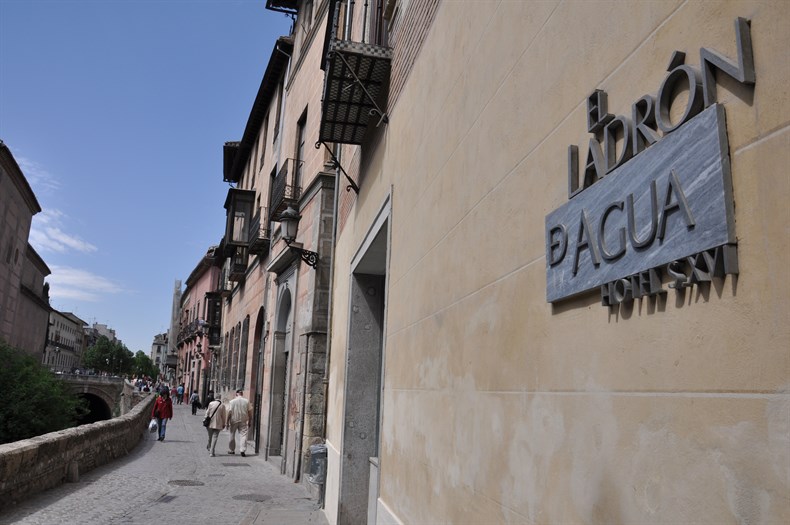 On the day
Make sure you attend the location with the photographer and ensure everything is absolutely spotless, no finger prints of dust etc.
Your photographer should tuck away any cables and plugs etc… and use masking tape to hide leads for bed side lamps. In the kitchen unplug the appliances and hide the leads.
Straighten any blinds or curtains, plump up the cushions, and pillows, and make sure your bed linen is crease free!
Turn all the lights on to add that extra twinkle.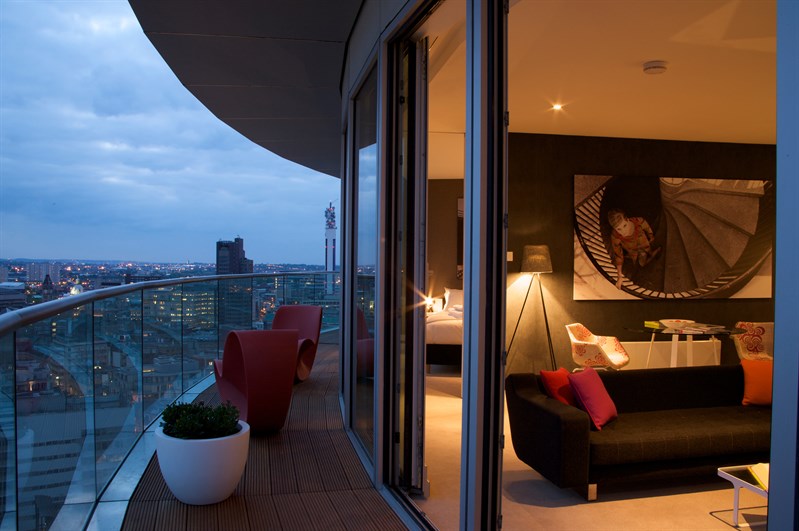 Top tips on what photographs to take
Rooms are your most important feature
You should aim to have between four and ten images of each room. Shooting into the corner of the room rather than at a flat wall creates depth in the image. The

 

rule of thirds

 

is also useful when putting together the composition of the room
Aim to have one shot from the door, one from the window and focus on any special details or selling points such as a flat screen TV and bedside table
Include any bathrooms or en-suite bathrooms
If you have different rooms at different rates, make sure you include an aspect that justifies the additional cost of the room, for example a special view or additional space
If you have themed rooms make sure you capture the essence of that theme
If your property features a kitchen and dining area show off some props to create a lifestyle shot e.g. breakfast being prepared, or a table set for a meal.
If your property has a balcony or terrace, make sure you include these with an idea of a realistic view. 
If there is a BBQ, why not show it being used!
Include the outside entrance, lobby or reception area
Guests will want an idea of the arrival experience and a photo of the entrance to your property will set an expectation of their arrival. 
An outside shot may even help your guests find your property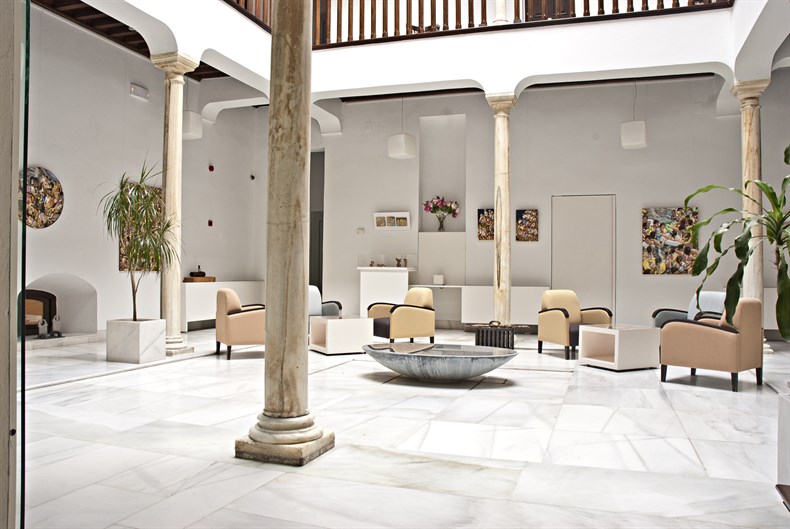 Include any common spaces
Any common spaces are an additional selling point to your property so don't forget any common spaces such as

Restaurants , cafes or bars on site
Pool and spa
Gym
Private beach
Parking or undercover parking
Bike storage
Outdoor seating areas

Include images of the surrounding area
Your guests will be interested in how they can spend their time when they are with you. Shots of the local shops, any outdoor space or the local neighbourhood will all help to add character to your listing

Maximising the use of your images
Once you have invested in some great photos of your holiday rental or serviced apartment make sure you make the most of them and get them to earn their money! Don't just use them on your website and your third party listings, they are also invaluable for your social media and for blogs too! Post various images with different captions to sell your property, for example Staying Cool Rotunda have used a selection of images of bedrooms on #WorldSleepDay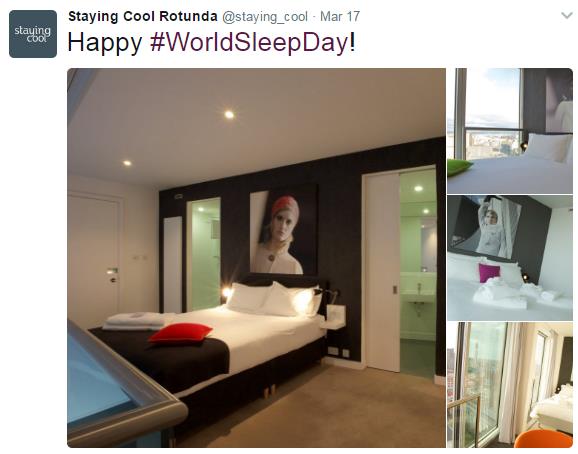 If you have a holiday rental or serviced apartments and are looking for the best way to list your property and promote your business, our team here at elina are experts in the market. With our flexible property management system, elinaPMS, and our digital marketing expertise, we know everything there is to know about driving results.

If you want to pick our brains even more, please don't hesitate to give us a call +44 (0)20 305 17 305 or drop us an email.
We will be very happy to put our thinking caps on!
Photo credit to our wonderful clients: Staying Cool at the Rotunda and Hotel el Ladron de Agua
Most recent blog posts
Categories